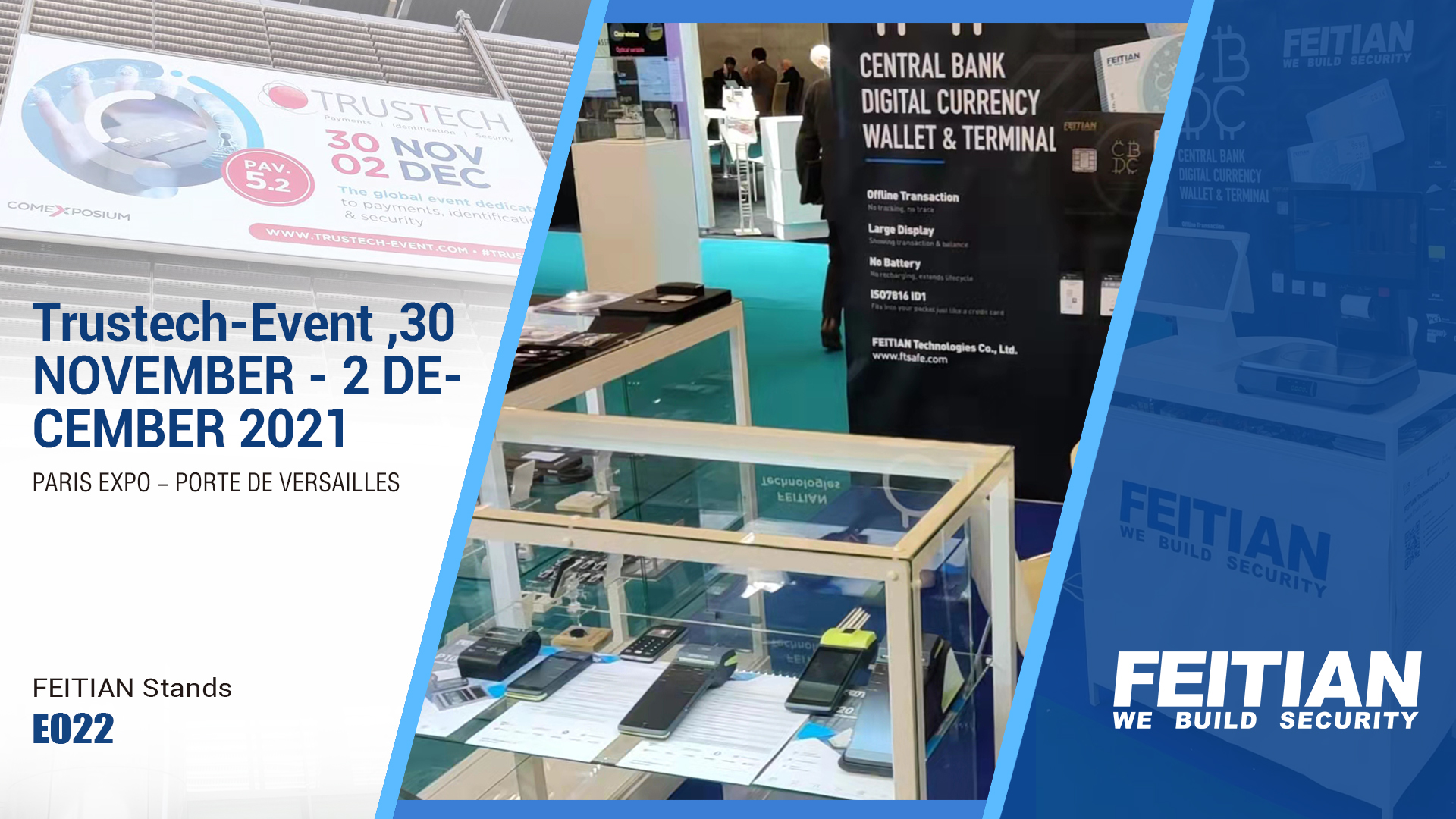 TRUSTECH 2021 Successfully Concluded, FEITIAN Technology PARIS Shine Again
TRUSTECH 2021–The Global Event dedicated to Payments, Identification and Security
On December 2 (local time), TRUSTECH 2021, a three-day smart card exhibition in Paris, France, successfully concluded. FEITIAN technology once again appeared at the exhibition with a new image and the theme of "Digitalization · Innovation". With a wealth of products and services for on-site customers to present a fusion of technology and innovation of the payment feast.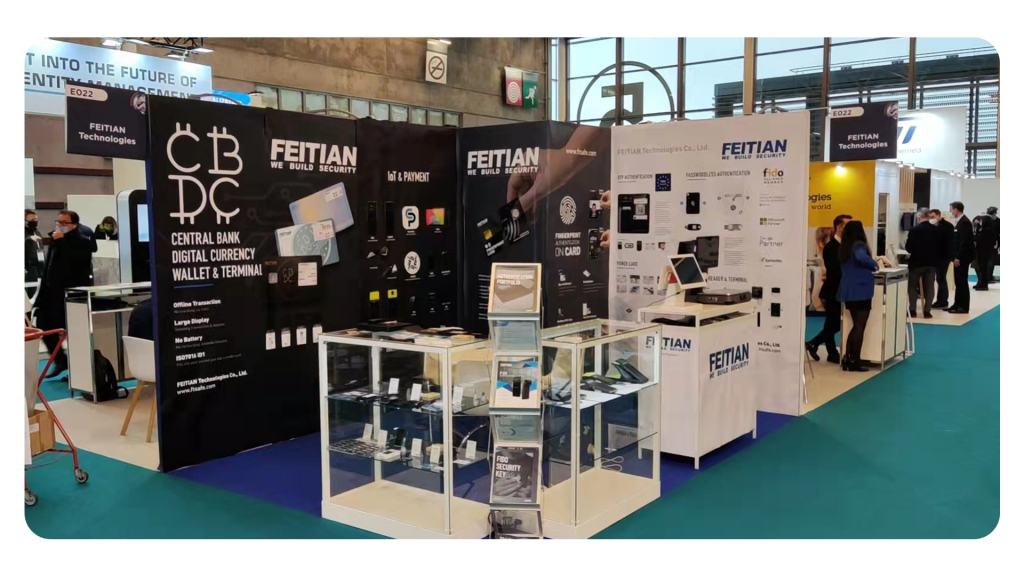 TRUSTECH PARIS is an annual smart card fair organized by COMEXPOSIUM, a COMEXPOSIUM group. TRUSTECH is currently the most influential exhibition in cutting-edge industries such as mobile payments, smart Id & Financial security and financial technology. It aims to promote new technologies in the payment industry, reflect the development direction of the industry and events, exchange and focus on technology based on credit services.
At the exhibition site, F20, FEITIAN Android Financial terminal , attracted many exhibitors to stop to experience and ask questions about related products. F series financial POS products support payment methods such as swiping, waving and inserting cards, with payment code scanning and bill printing functions. Some products can also load fingerprint identification sensors to support fingerprint payment. Our products have passed PCI, EMV, Visa, Master, Amex, Pure, JCB, NSICCS, Discover, QUICS, TQM and many other international financial payment certifications. It also has 4G/3G/2G, WIFI, Bluetooth and GPS network communication functions. It can install different applications and provide other value-added services in addition to payment.
In addition to hardware products, the SmartPay ——Android Merchant/Cashier Application A standard, flexible, stable Android payment application (APK format), with a complete bank card transaction capacity, mobile payment capacity and value-added features. STORM——Smart Terminal Operations Remote Manager, The next generation TMS platform realizes the management of traditional POS, Android Smart Phones, Android POS and mobile POS via one platform.
Traditional products, CVV card and fingerprint card also gained high attention in the exhibition.
In the future, we will continue to ensure excellent quality, close to customer needs, carefully cultivate the market, determined to become the global electronic payment terminal leading enterprise!