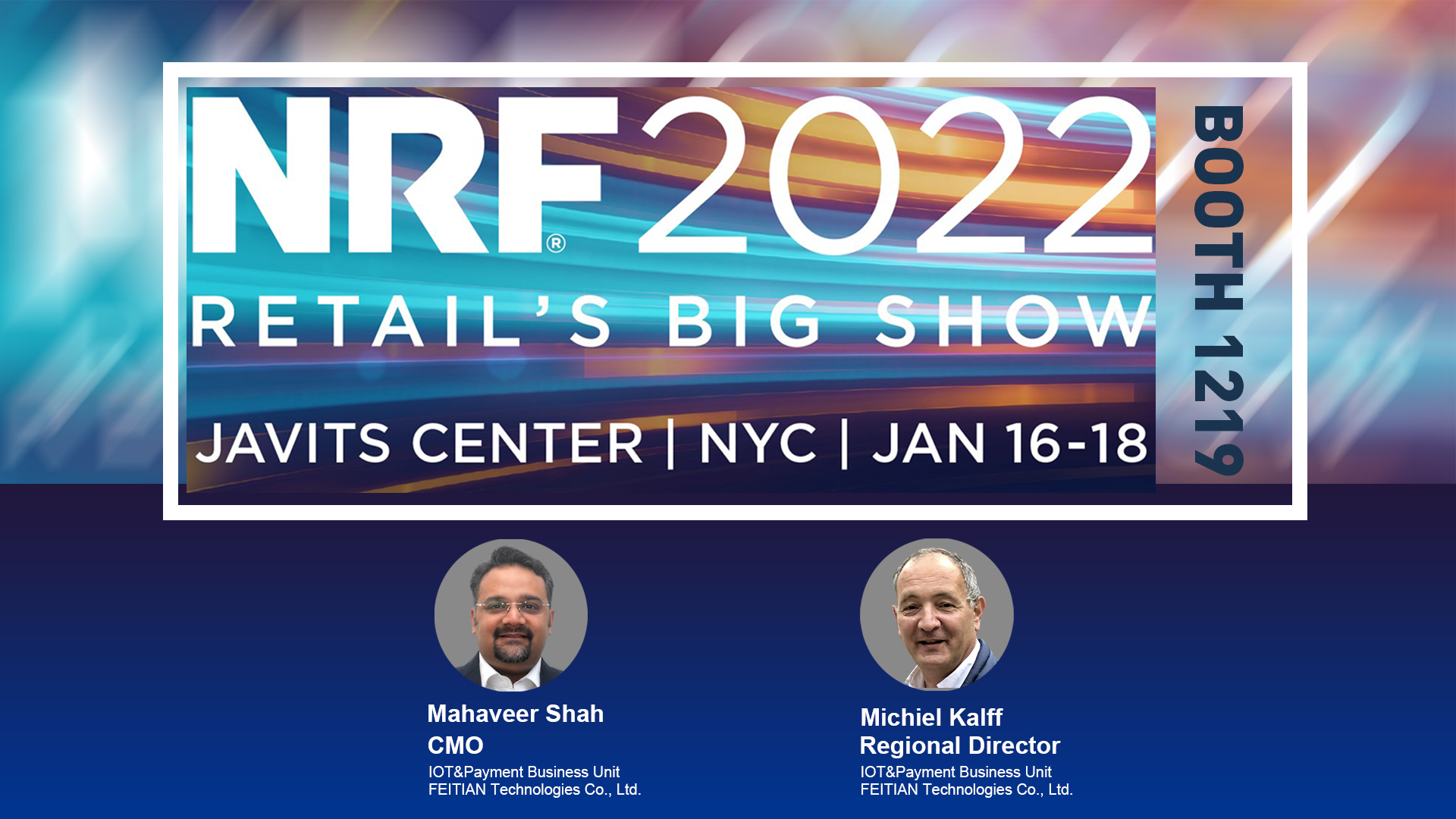 NRF 2022 RETAIL'S BIG SHOW—FEITIAN helps retailers beyond the "New Normal."
NRF 2022 RETAIL'S BIG SHOW with nearly 20,000 retailers, vendors and industry experts, it is an unmatched networking opportunity. NRF 2022 was an event unlike any other because of these fresh perspectives gained from the global pandemic. Leaders across the industry discussed how brands and retailers must adopt new methodologies and solutions to help them move beyond their current.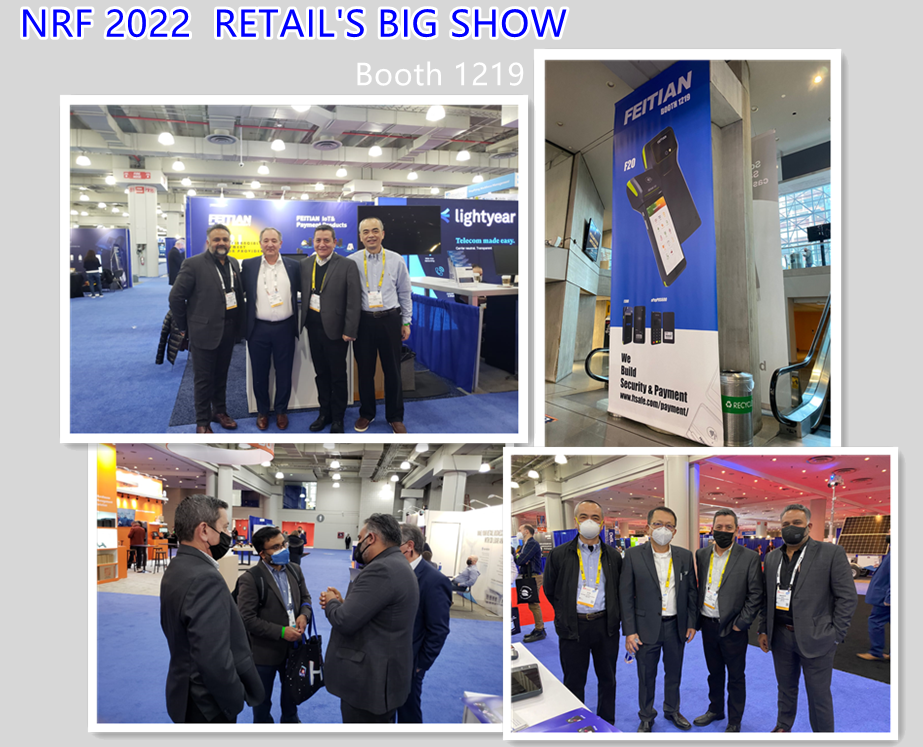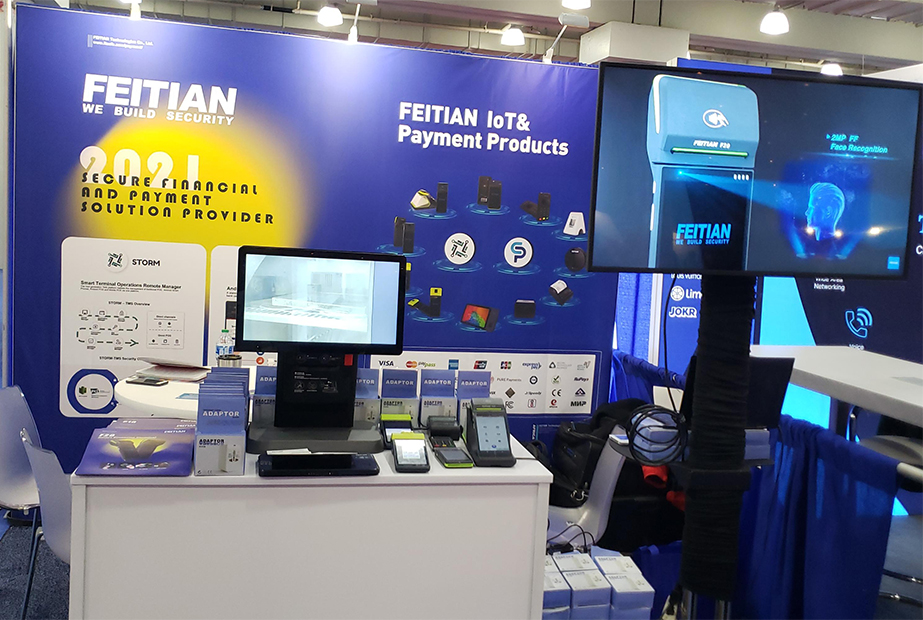 Compared with traditional cash registers, FEITIAN IOT & Payment Business Unit CMO Mr. Mahaveer Shah said "Android smart payment terminal has become a global trend. It adopts emerging payment terminal technology to provide software applications for merchants to seize market share.one side, FEITIAN Android F20 and F100 Smart POS terminals have many functions, while opening the scene entrance of mobile payment +Internet for merchants and also perfectly connect with a variety of third party service platforms, so as to help merchants quickly integrate into the Internet, realize the communication between online and offline consumption scenes, and build a O2O closed cycle. On the other hand, FEITIAN's POS products have a streamlined design and beautiful, when you pick up the products, it feels less cold and plastic and more modern and intelligent, bring you different operating experience." FEITIAN Ecosystem,let the hardware and software combination perfectly, bring you a one-stop solution, help to merchants secure and convenient mobile payment experience.
During the event, FEITIAN IOT & Payment Business Unit CMO Mr. Mahaveer Shah was accepted a 20-minute live interview. The reporter asked the following questions as below, through the video interviews, we can better let everyone remember FEITIAN, a Chinese enterprise facing overseas market.
What does FEITIAN IOT & Payment Division do ?
What differentiates FEITIAN POS Terminals from others in the Global Market offering & Why customer should choose FEITIAN ?
What are the future Products FEITIAN is looking at launching in 2022?
Which are the biggest markets for FEITIAN IOT & Payments Business Unit?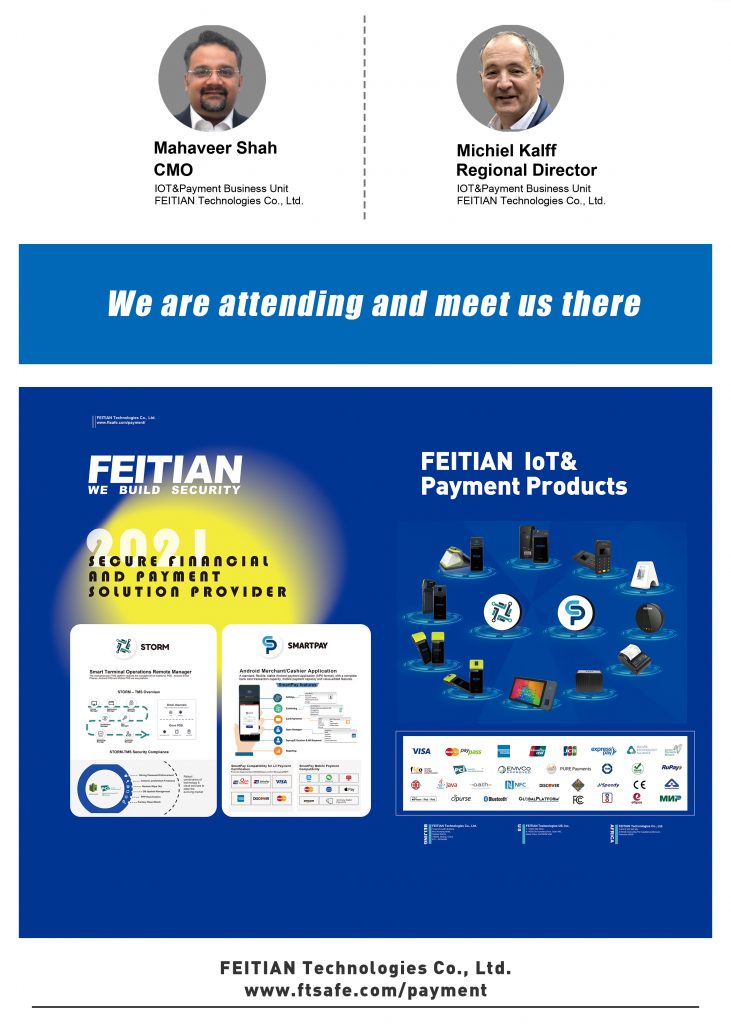 With the in-depth development of mobile Internet, the mobile payment has gradually turned into a way of life for people. Mobile payment is increasingly accepted as the most convenient and recognized payment method. On the way to mobile payment,that with the rapid development of the Internet in all industries in the future, FEITIAN Android POS terminal such a convenient payment terminal will bring more perfect power services.