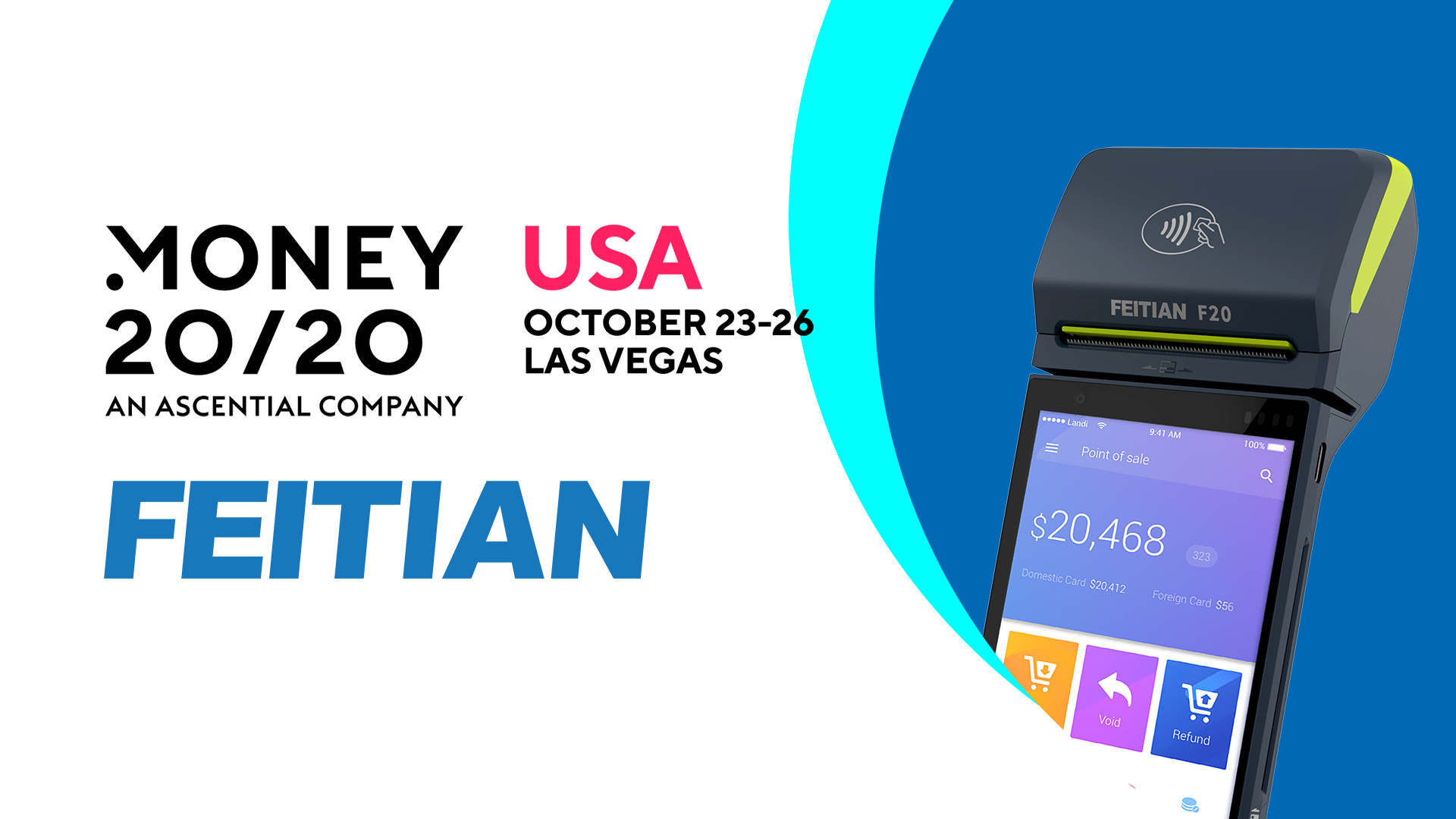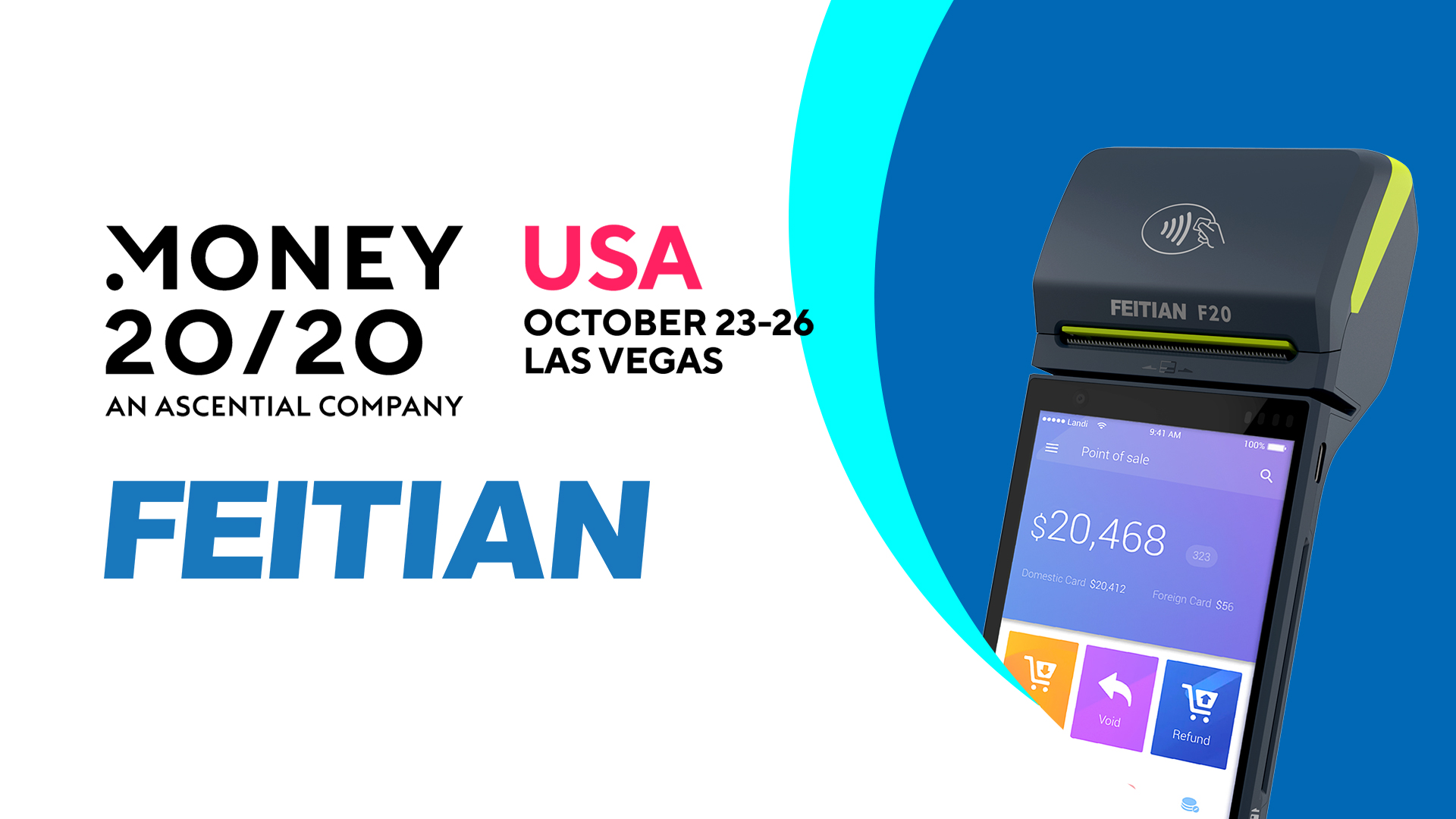 FEITIAN in Money20/20 USA: driving the future of money forward
FEITIAN Technologies, a leading provider of smart payment terminal solutions, has successfully concluded in US Money20/20 show, taking place from 24-26 Oct. 2022 in Venetian Convention & Expo Center, Las Vegas, USA.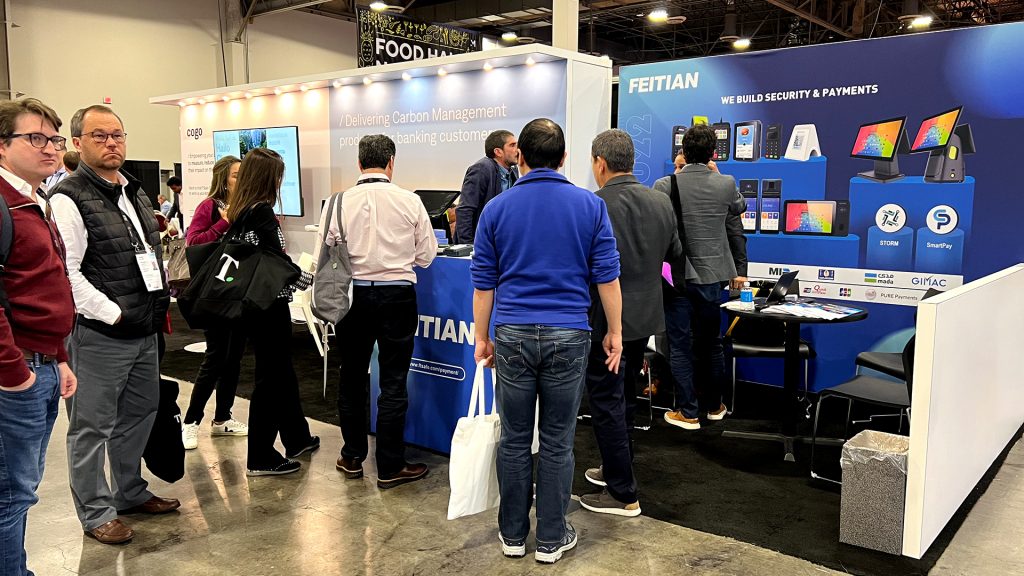 Money20/20 is the premier show in the industry where C-level executives, renowned speakers, innovators, and disruptors from across the world come together under one roof to help drive forward the future of money. This year's show attracted almost 3000 exhibitors, and over 10000 visitors from hundreds of countries to attend.
During the event, FEITIAN displayed a series range of smart payment terminals and solutions such as EMV-certified Android POS F20, F20 FP, F300, F310, Android PAD F600, epayPOS600, Non-EMV POS F100, F100 FP, Pin Pad POS T50, QR sound box, etc., which can meet different payment scenarios.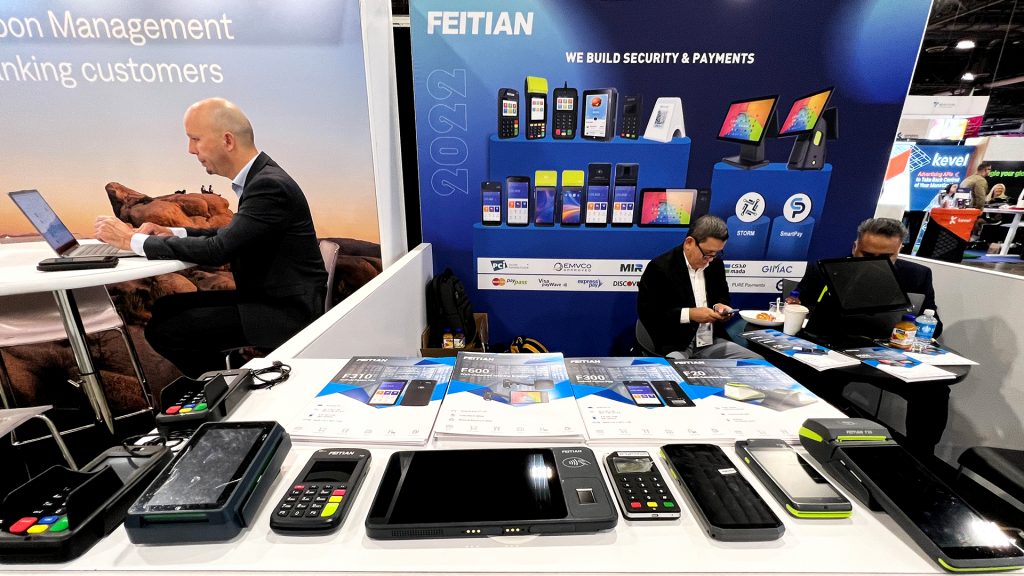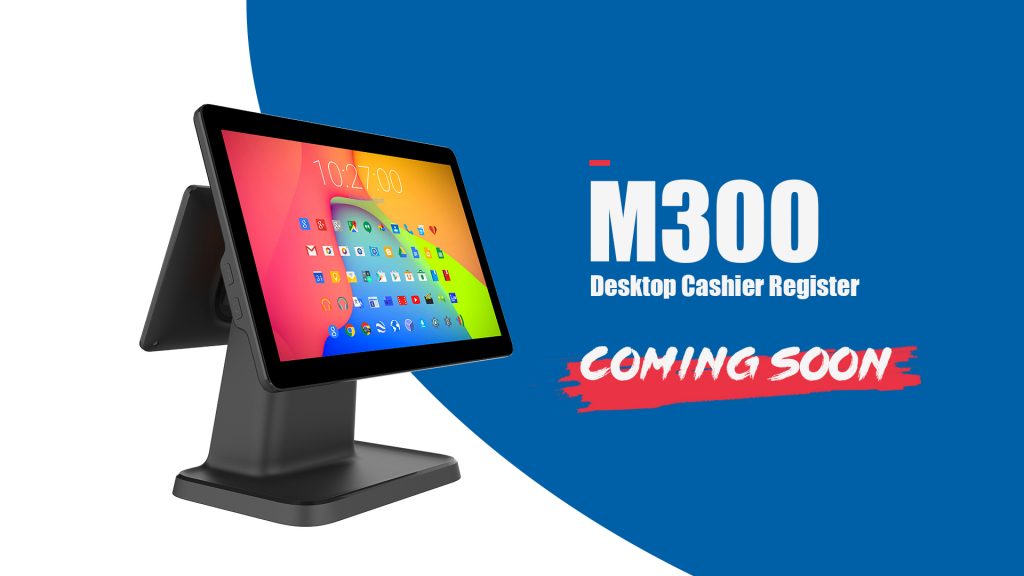 Meanwhile, FEITIAN debuted its newly developed desktop cashier register M300. Based on Android 11 system, FEITIAN M300 is a cashier register with stylish appearance and excellent performance. It has a 15.6" FHD large display as the main screen, providing a crystal-clear visual experience and smooth interaction for merchants. As for the vice screen, there are multiple sizes for your option. This product will be officially released soon, please stay tuned for it.
Nowadays, smart payment has become more and more popular with merchants and users in many countries, and cashless payments are on the rise as customers are drawn to the convenience, safety, and hygiene of tapping a card or scanning a QR code in post-Covid. For merchants, in addition to focusing on the appearance and performance of the terminal, they will pay more attention to payment security when they choose POS terminals. With various fintech industry certifications such as EMV, PCI, etc. FEITIAN terminals provide a safer payment environment to them, which aroused strong interest among visitors and many of them stopped for further consultation.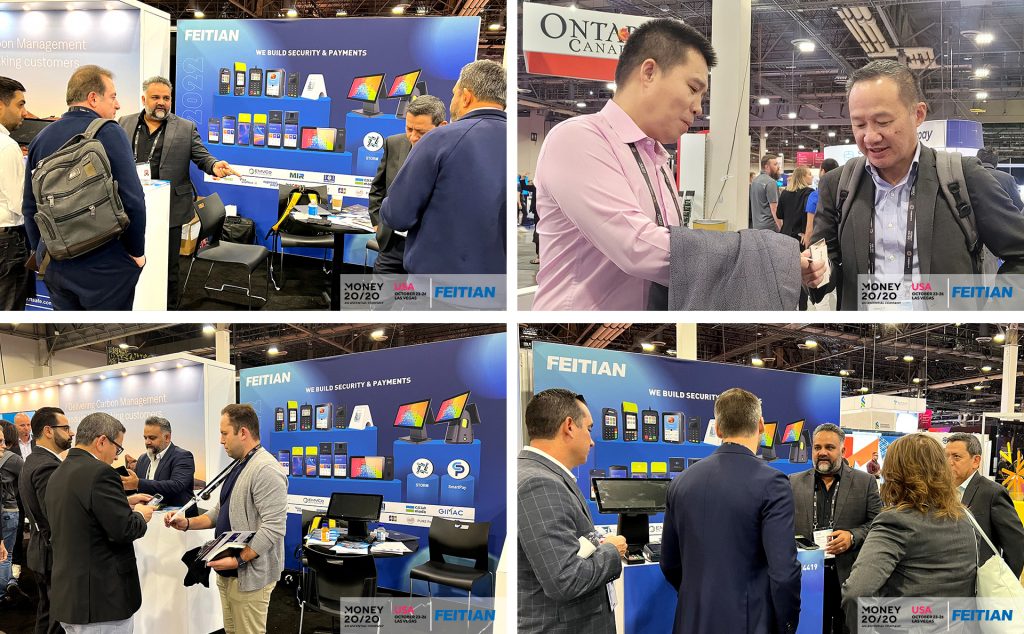 As a smart payment solution provider, FEITIAN will spare no effort to bring better payment products and services to drive the future of money forward.