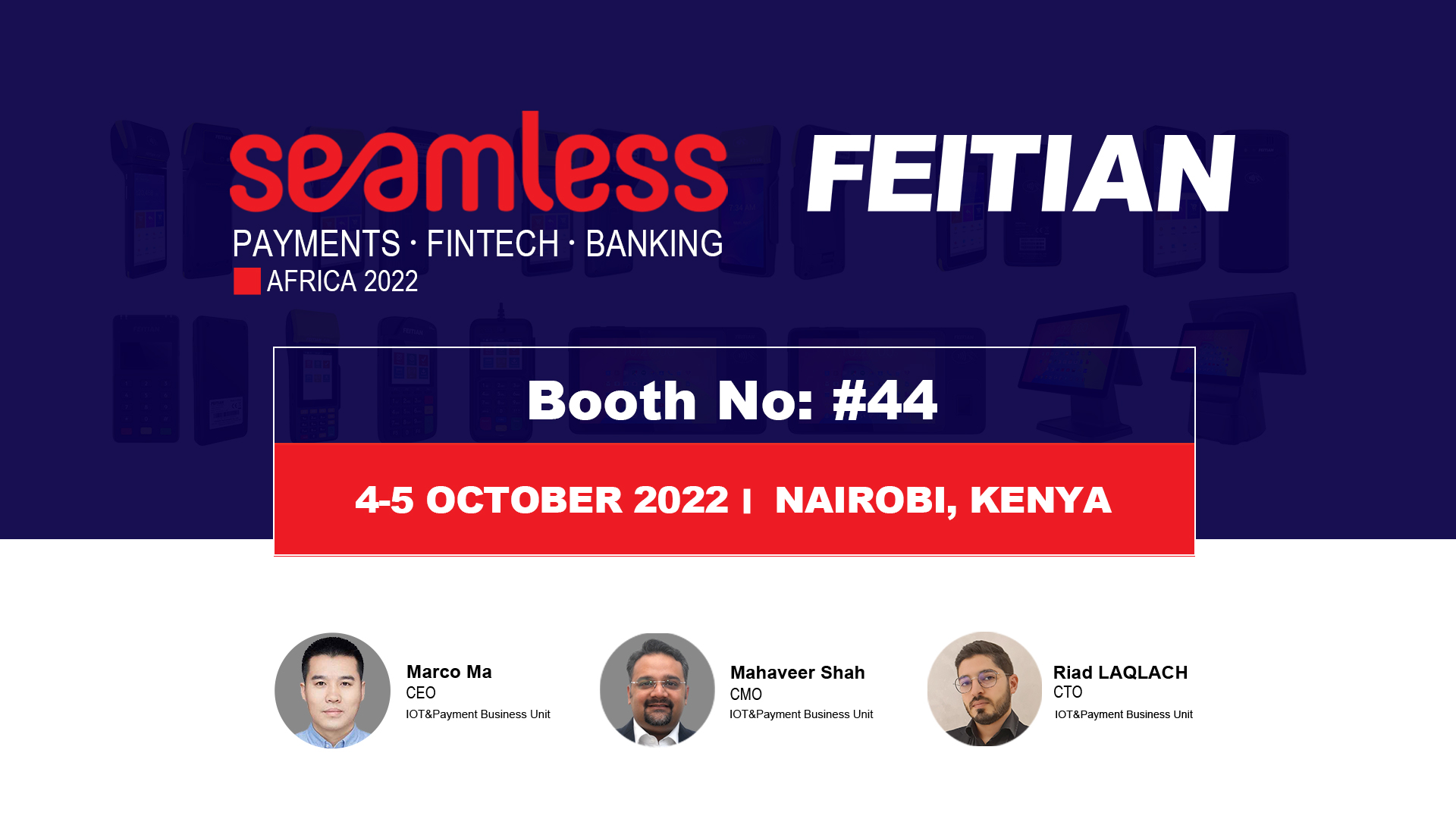 FEITIAN Attended Seamless Africa 2022 to Accelerate Digital Transformation
FEITIAN Technologies, a leading provider of smart payment terminal solutions, has showcased a series of cutting-edge payment terminals and solutions at Seamless Africa 2022 show, accelerating the digital transformation of the local retailing sector.
Seamless Africa is Africa's most important payment, banking & fintech event. It not only provides face-to-face business opportunities through the exhibition platform but also gathers over 80 expert speakers to share their thoughts about the latest trends, technologies and future look in the payments, banking and fintech industry via the 2-day conference.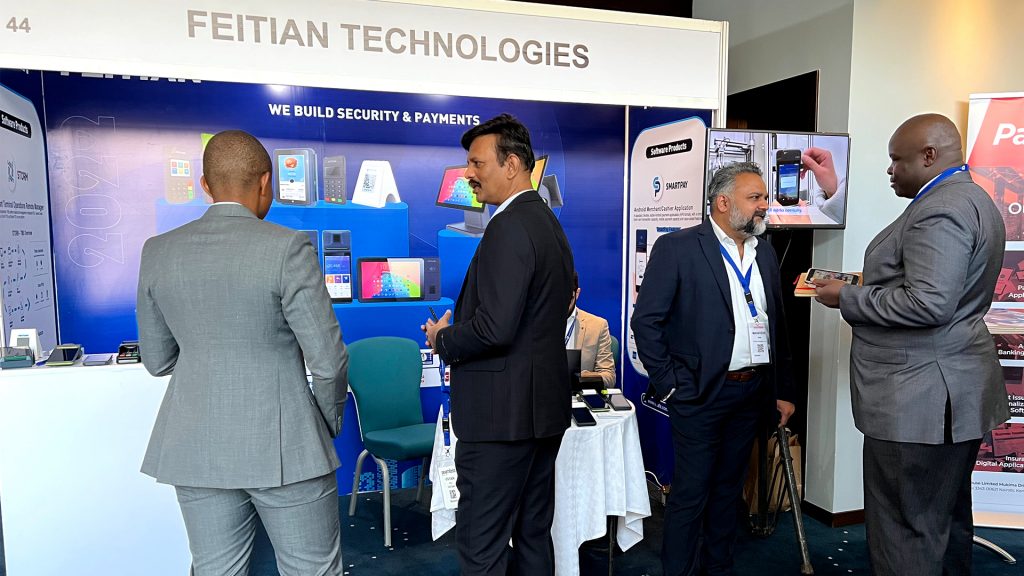 Mahaveer Shah, CMO of FEITIAN IOT &Payment Business Unit, attended a panel with the topic 'Sustaining the development of a smart and cashless society: keeping the growth momentum for digital payments' with some industry experts on the first day of the event, and discussed the future trends of smart payments and how cashless payments impacts on Africa and the world.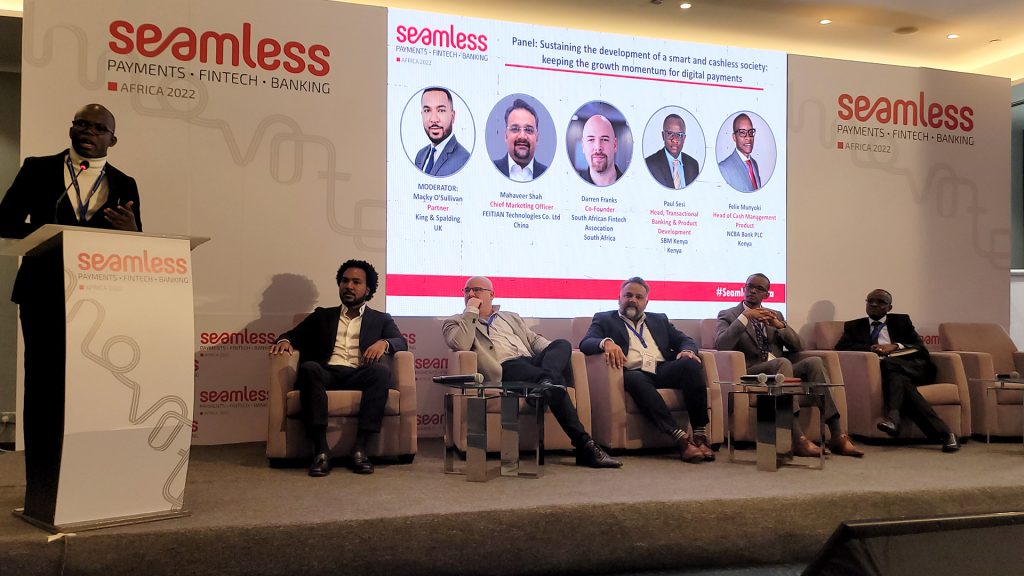 During the event, FEITIAN showcased a wide range of smart payment terminals such as Android POS F20, F20FP, F100, F100FP, F300, F310, Android PAD F600, epayPOS600, QR sound box, etc. to meet various retailer's needs in different scenarios. The various products, sound solutions and professional team were highly praised by partners and visitors who stopped by our booth.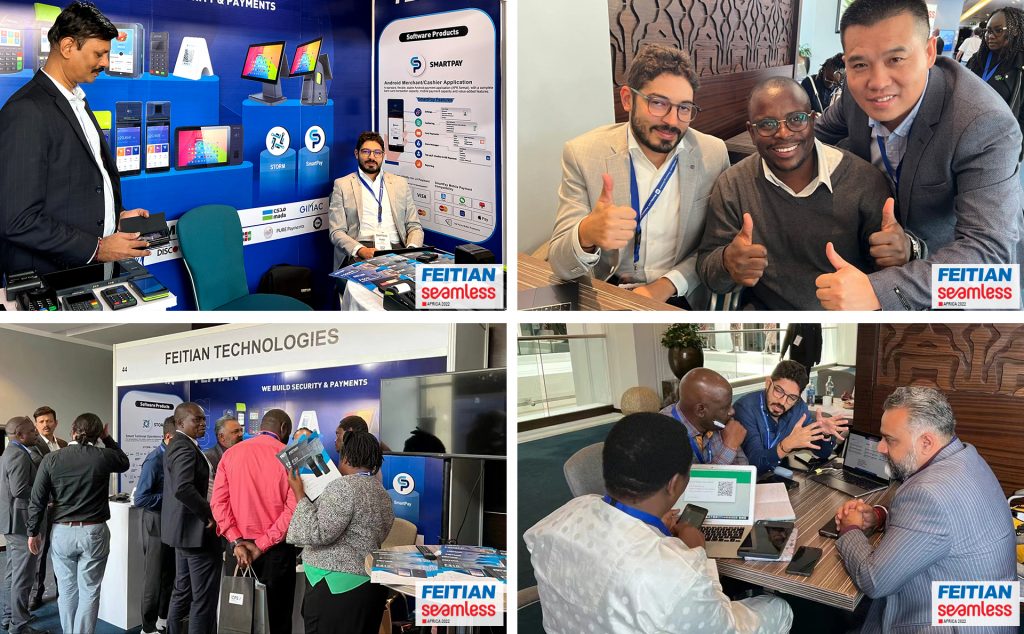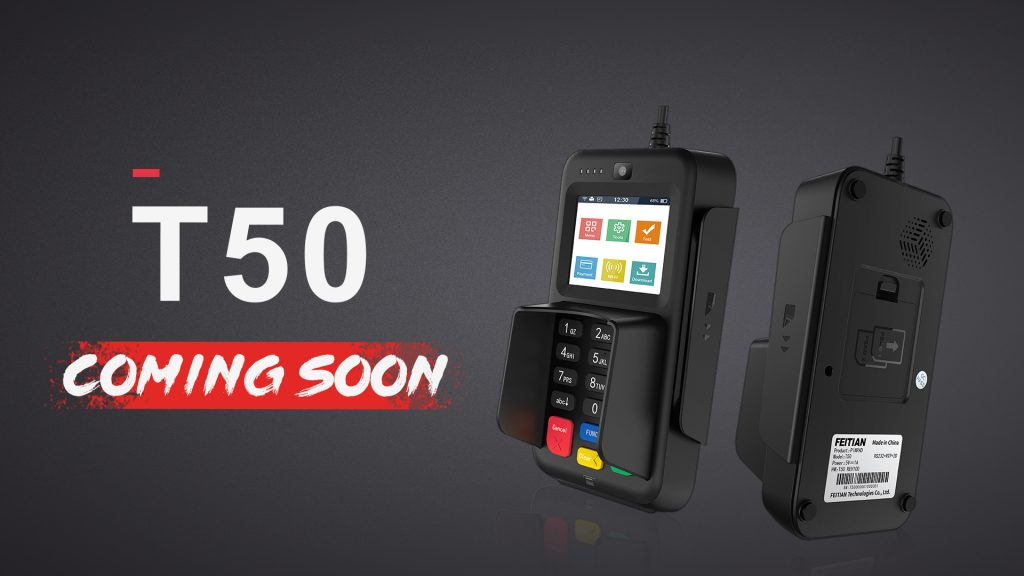 Meanwhile, FEITIAN unveiled its newly developed PIN PAD POS T50. FEITIAN T50, a pin pad POS, is compact in size and can provide all secure payment methods for NFC, MSR card, IC card and QR Code payment, providing merchants and users with an excellent payment experience.
Nowadays, more and more people prefer digital payments, especially during COVID-19 pandemic, it brings a safe, fast and seamless payment experience. Many African governments have introduced incentives and reforms promoting cashless transactions and built facilitating infrastructure. As a smart payment solution provider, FEITIAN will spare no effort to bring better payment products and services to accelerate the digital payment transformation not only in Africa but also in the global areas.