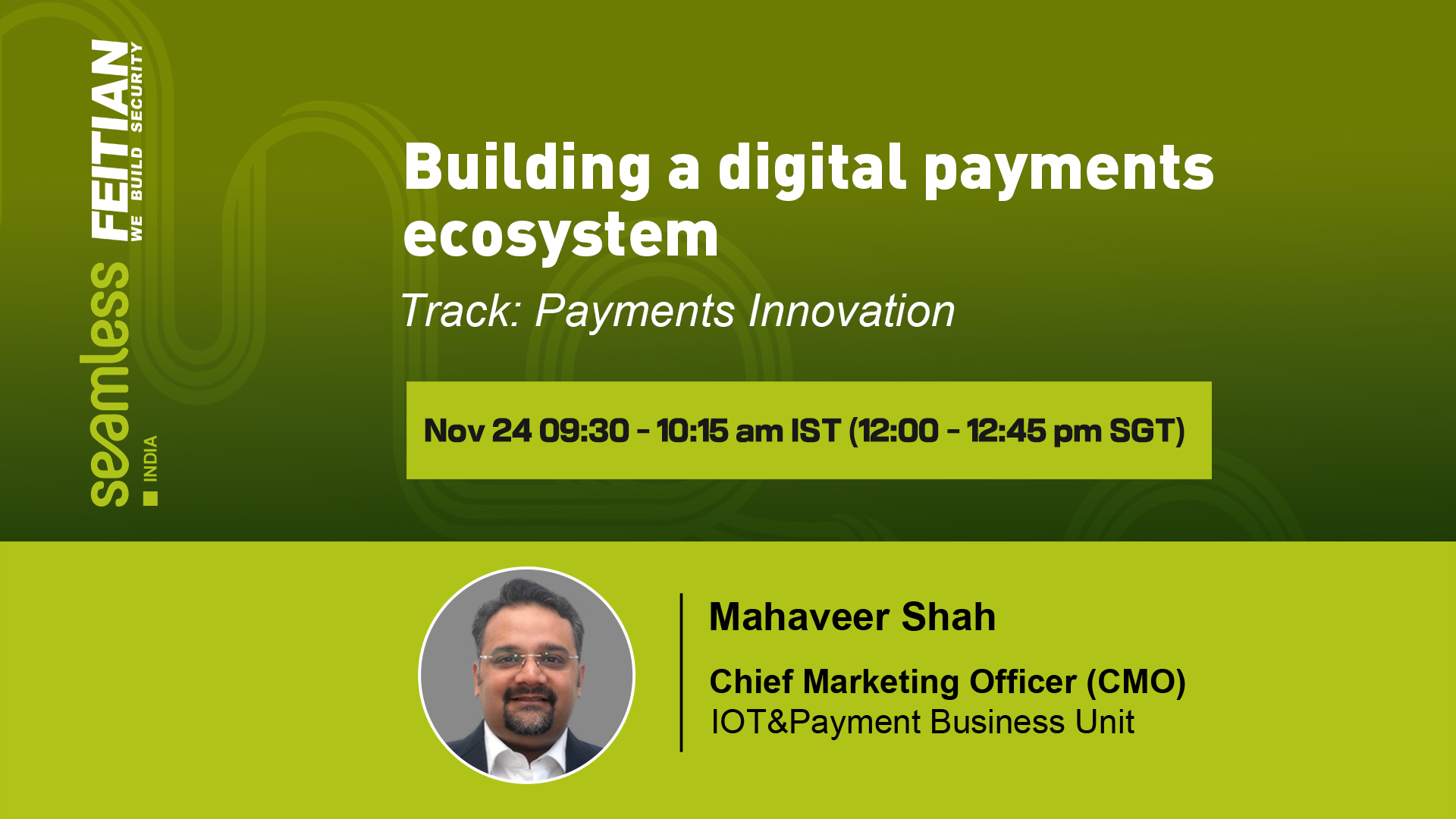 Digital Payments Get on Stage-FEITIAN at Seamless India 2021 Nov 24-25th
In recent years, digital payments will account for 71.7% of all payment transactions in India by 2025. India's e-commerce market is expected to grow to USD 200 billion by 2026. According to a recent study from 《Forrester Research》, retailers reported increase in contactless transactions since January. Further aided by the rise of online orders, digital payments suddenly became a necessity for many.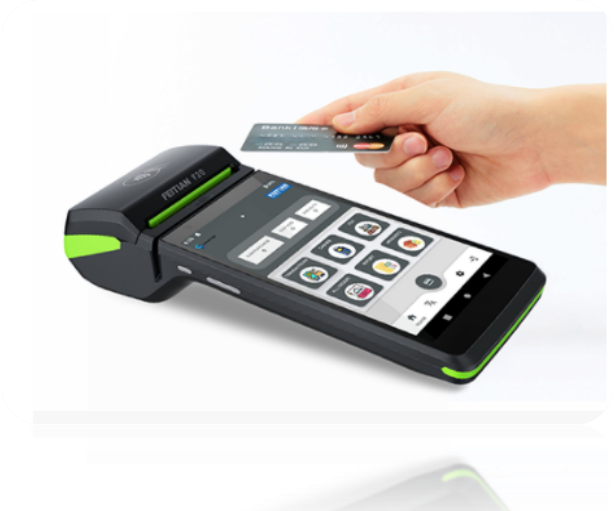 FEITIAN IOT & Payment Business Unit CMO Mr. Mahaveer Shah participated in the panel discussion,Payments Innovation——Building a digital payments ecosystem.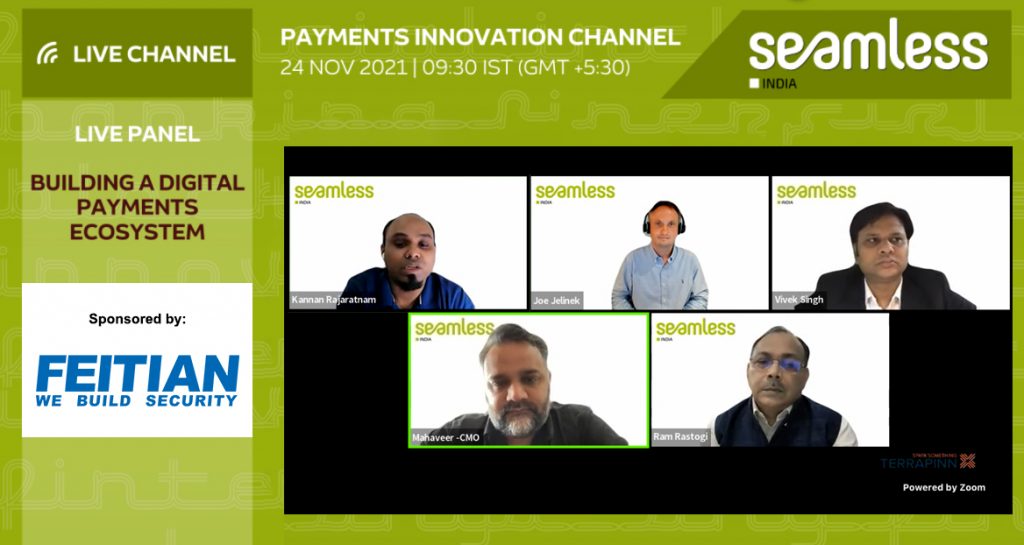 Mr. Mahaveer Shah said "India is the third largest economy in Asia ,to better promote local digital payment development, FEITIAN is improving its digital payment ecosystem and services adapt to shifting consumer behavior and market reality by rounding out their digital payment ecosystem." On this event, FEITIAN introduced the hardware, software and one-stop shop.
Hardware,F20- Android Financial payment terminal to attendees, the F20 support Omni-channel Payment, NFC, IC card, Magstripe card and QR code is more convenient to use and faster to trade on the basis of ensuring safe trading, powered by a 4G and WIFI network, whatever and where you are can be use it with easy, help customers reduce costs. F100-Android Portable POS ,breakthrough the business boundary only to bring more business opportunities. combine NFC and QR code, it seems like versatile and flexible and be your business partner, bring a new payment experience for merchants.
Software,STORM,Terminal Operations Remote Manager ,the next generation TMS platform realizes the management of traditional POS,  Android Smart Phones, Android POS and mobile POS via one platform.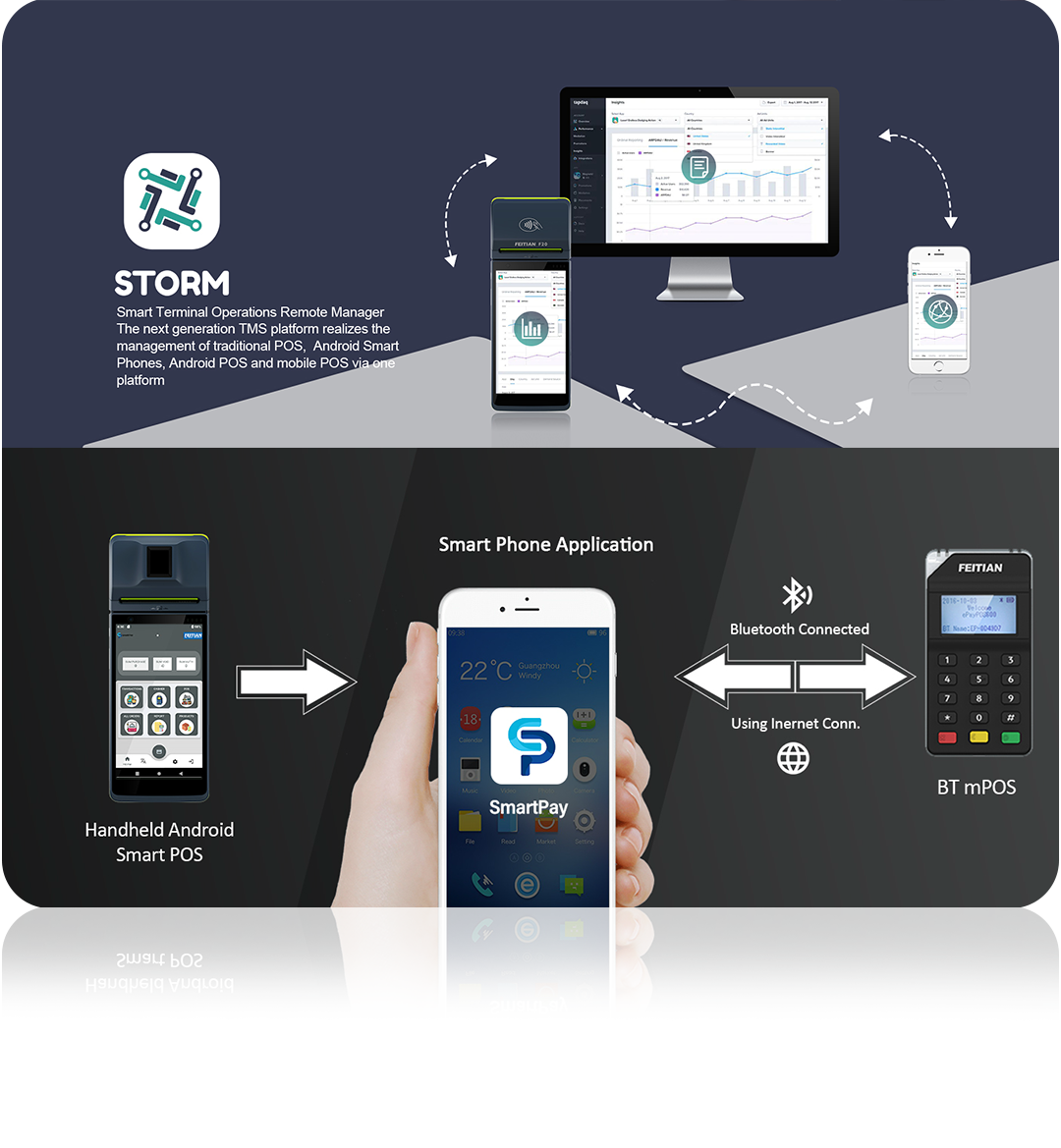 SmartPay,  Android Merchant/Cashier
A standard, flexible, stable Android payment application (APK format), with a complete bank card transaction capacity, mobile payment capacity and value-added features.    
As consumers made the switch, many retailers and quick-service restaurants followed suit and encouraged using contactless payments.
Another common objective shared by many companies services are to eventually level up and build a commerce ecosystem that serves both consumers and merchants. FEITIAN are aiming to serve both sellers and buyers with a mix of business-oriented and consumer-facing products. FEITIAN is one of the market leaders in digital POS systems and provides a "One-Stop Shop" such as Digital Banking Solutions, New Retail Solutions and so on service to its business customers services, whereas FEITIAN also sells POS software that primarily serve businesses.
Under the wave of digital payments, FEITIAN will create more hardware and software products with better experience, further develop domestic POS and related products in the Indian markets.