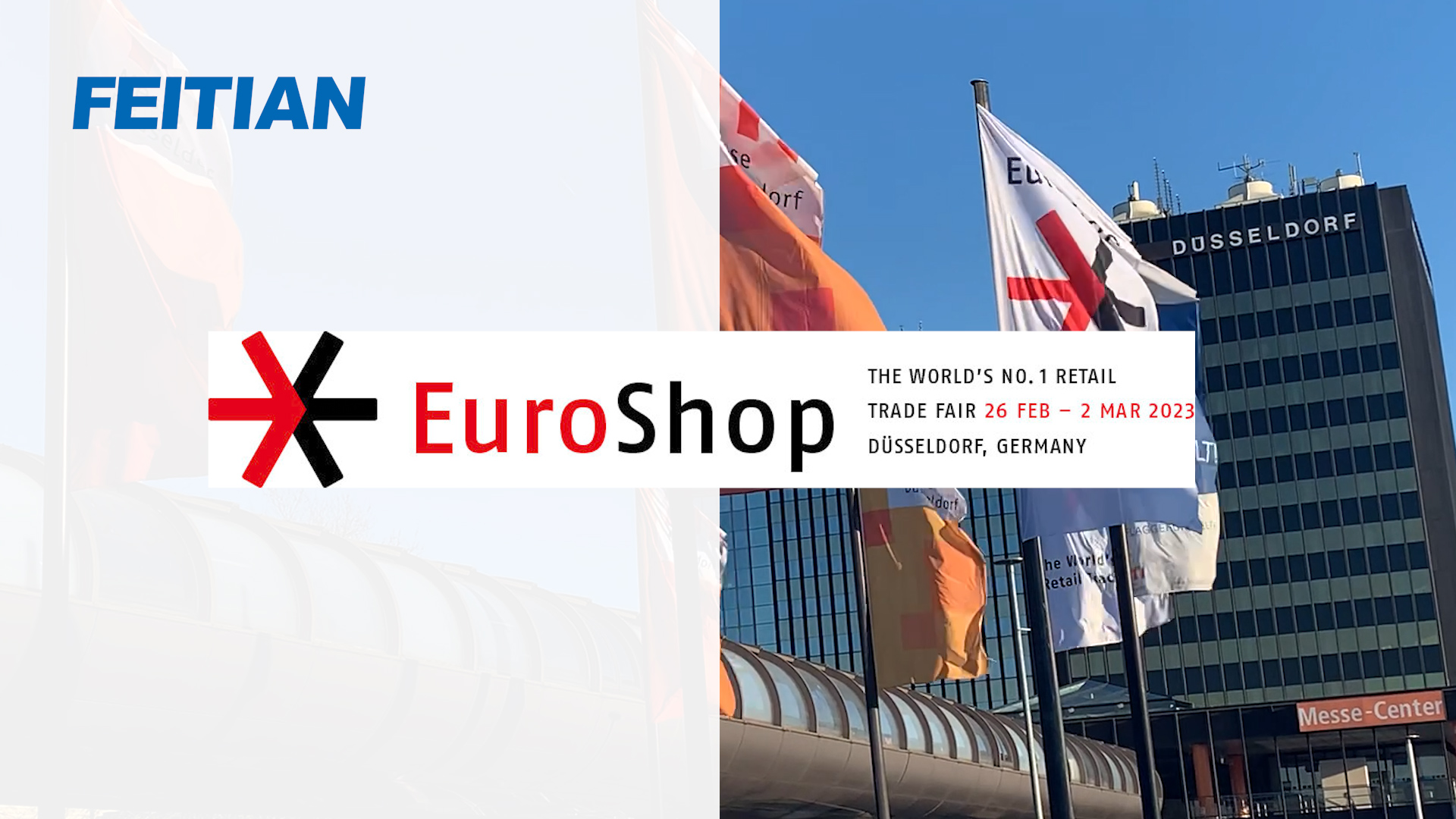 FEITIAN Made a Great Success at EuroShop 2023
FEITIAN Technologies, a leading provider of smart payment terminal solutions, has successfully concluded at EuroShop after five days on March 2, 2023, in Mess Düsseldorf.
EuroShop 2023 is the world's No. 1 retail trade fair, providing innovative solutions and creative trends for a successful business. This event covers lots of hot topics such as Connected Retail, Sustainability, Smart Store, Energy Management, Third Places, Customer Centricity, Experience, and Lively City Centres, which move retail now and in the future. Over 1830 exhibitors from 55 nations and more than 81,000 visitors from 141 countries have been attracted to the Rhine for this big event.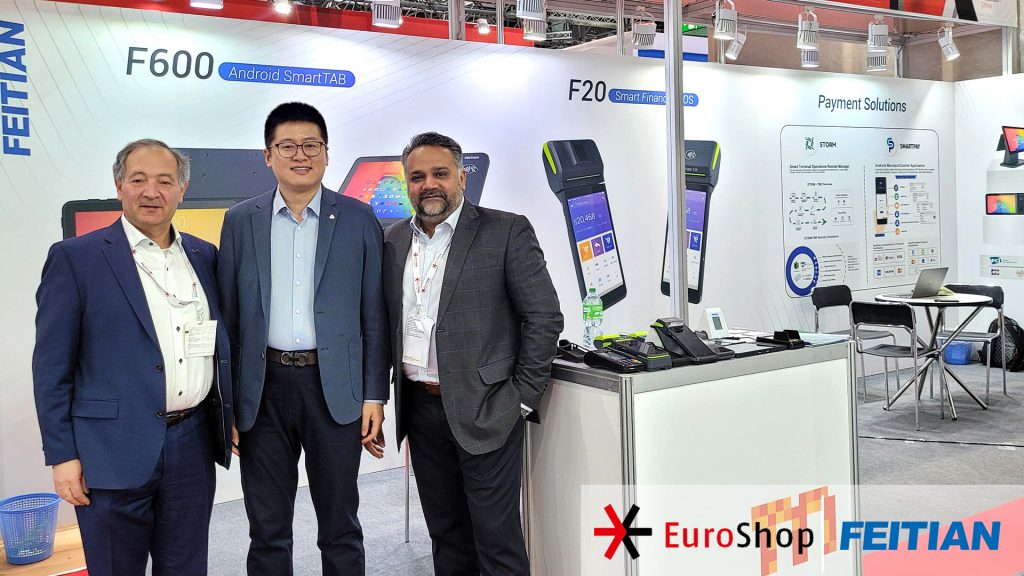 During the event, FEITIAN showcased its full range of smart payment terminals and solutions such as EMV-certified Android POS F20 series, F210, Pocket-sized POS F300, F310, epayPOS600, Android TAB F600, Non-EMV POS F100 series, ECR cash register M300 / M500, and QR payment sound box M20, which can be applied to various payment scenarios to meet multiple requirements of merchants and retailers. These products attracted lots of visitors to stop by for further consultation. Meanwhile, many of our partners came to our booth to experience our latest products and make high praise for the products.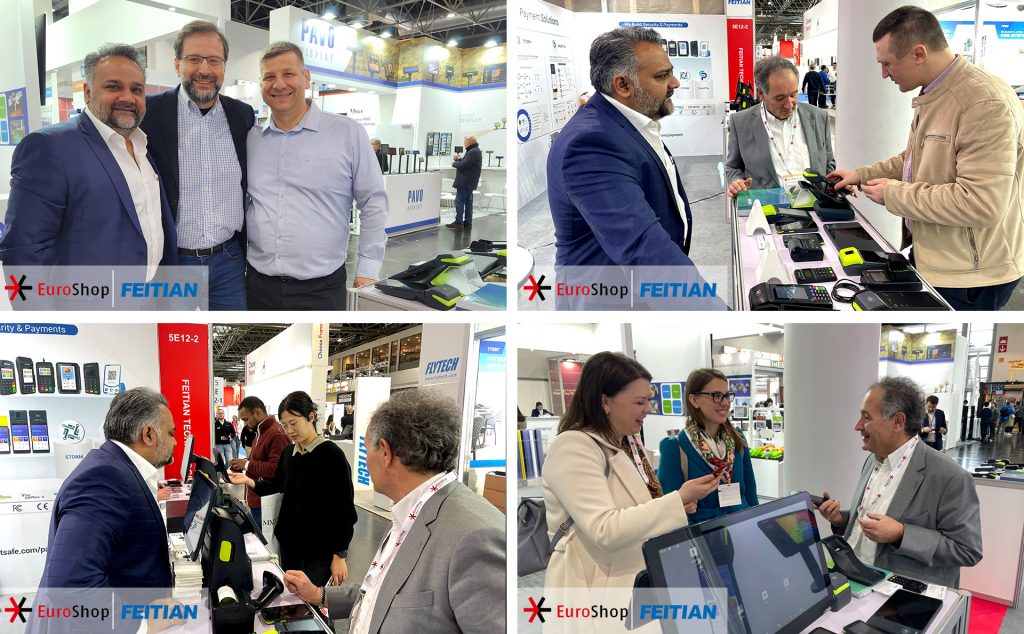 Meanwhile, FEITIAN launched its newly developed payment Linux POS T20. Based on the Linux system, FEITIAN T20 supports omnichannel payment methods such as NFC, magnetic stripe card, IC card and QR code. The high-performance processor, long-lasting battery, multiple connectivity options, and high-speed printer, enable FEITIAN T20 to process payments anytime and anywhere.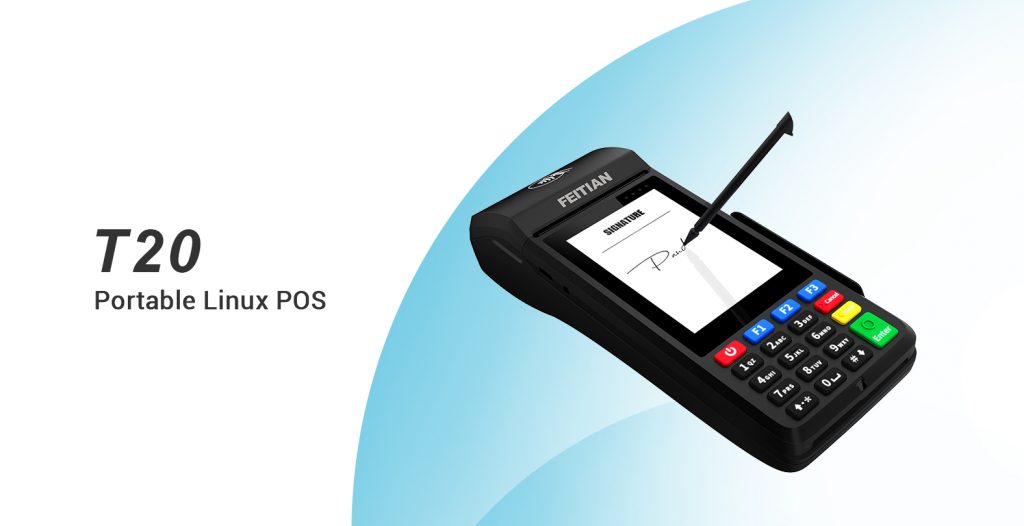 The Covid-19 crisis in the past three years has become an accelerator for the digitalization of all retail channels. In addition, it is unleashing unimagined creativity, which above all serves to make shopping as convenient as possible for the clientele, to react to changing habits, to meet new needs and to optimize customer loyalty with experience-oriented, holistic concepts. As a smart payment solution provider, FEITIAN will spare no effort to bring more sound payment products and services to drive the digitalization of payments all over the world.