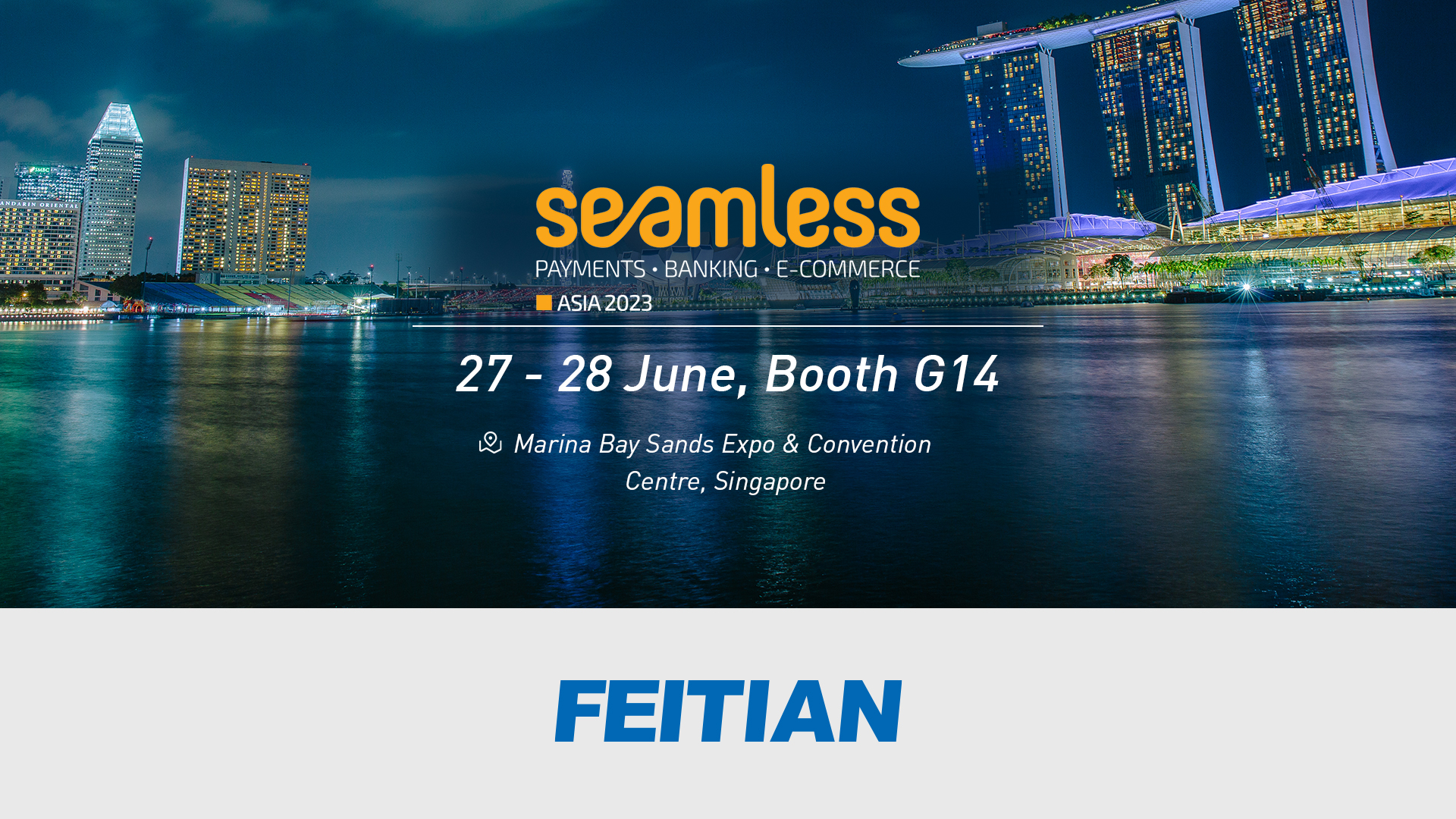 FEITIAN Accelerates the Cashless Payments Development at Seamless Asia 2023
FEITIAN Technologies, a leading provider of smart payment terminal solutions, has successfully concluded at Seamless Asia 2023 show, which was taken place from June 27th to 28th at Marina Bay Sands Expo & Convention Centre, Singapore.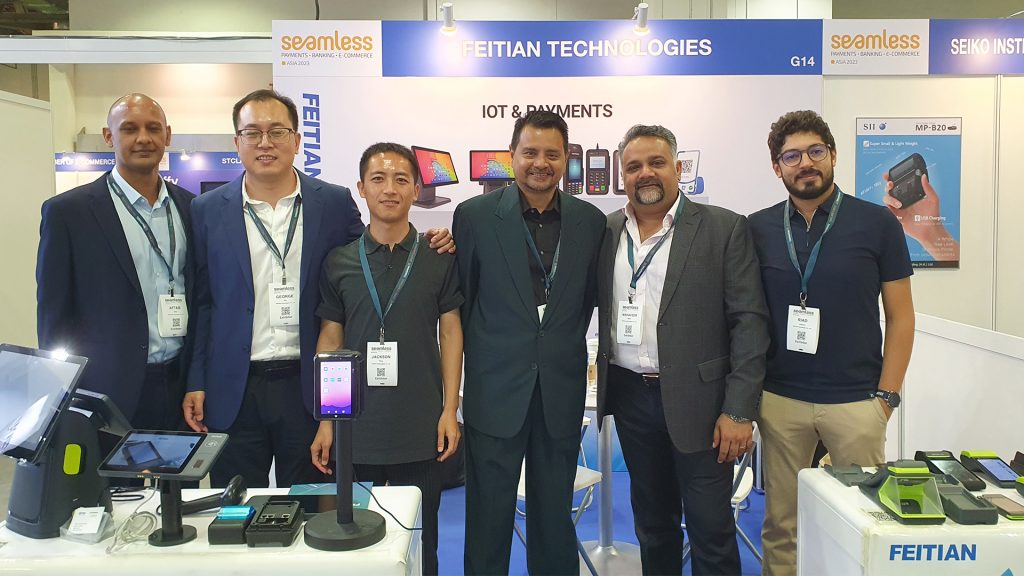 Seamless Asia is the event that brings together the payments, e-commerce, and banking sectors, on which Asia's future digital economy will be built. It is your definitive in-person platform to take the pulse of the world's fastest-growing commerce market. This year's event gathered over 150 sponsors and exhibitors, 2500+ attendees, and 200+ industry speakers from every corner of the globe in the 2 days.
During the event, FEITIAN showcased a full range of cutting-edge smart payment terminals, security terminals, smart cards, and one-stop payment solutions. The variety of products can meet the various requirements of merchants and customers, and the multiple industrial financial certifications can ensure safety during the payment.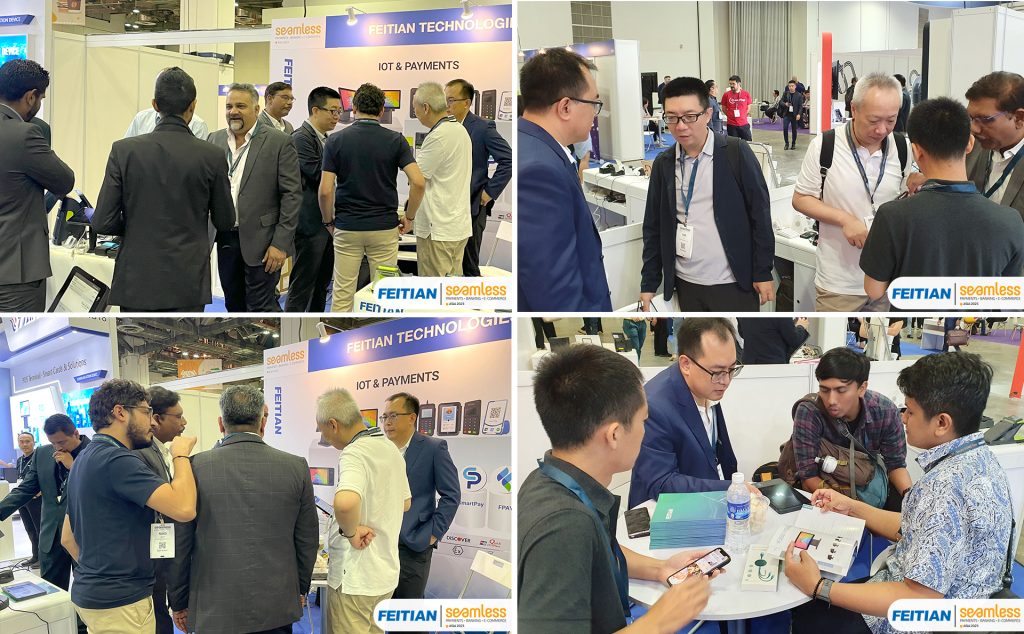 Since the launch of the latest products Unattended Android POS M200 and the softpos FPAY at Seamless Middle East 2023 in Dubai last month, FEITIAN also showcased these two new products at this event. Especially the M200 transit bus solution attracted many visitors to experience and make further consultations.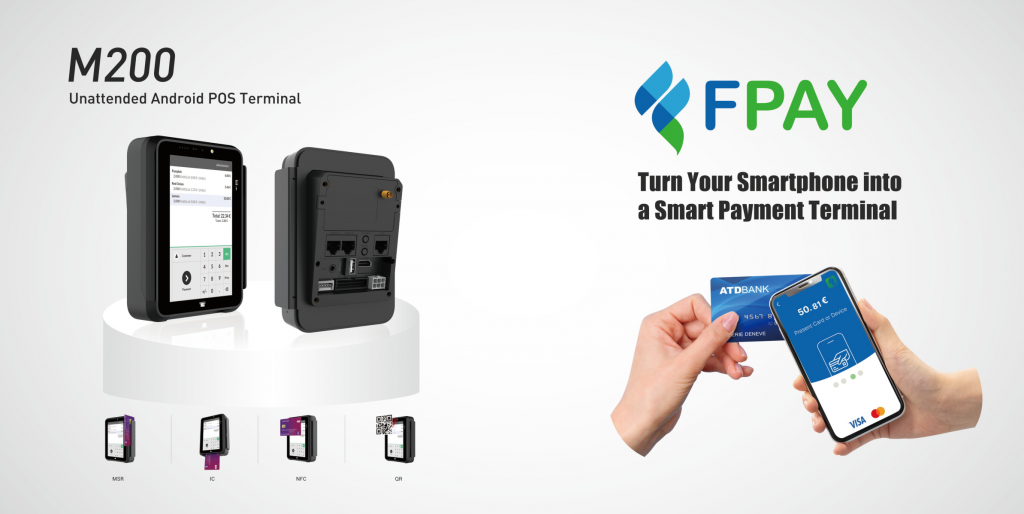 According to a survey by Visa, as many as 93% of consumers in Southeast Asia use multiple cashless payment methods, including payment cards, contactless cards and mobile phone contactless payments, e-wallets, and QR code payments. This event is a good opportunity for FEITIAN. It fully demonstrated FEITIAN's smart payment products and technical advantages to visitors all over the world, especially in Southeast Asia. As a leading smart payment and security identification provider, FEITIAN will continue to bring more advanced and secure payment technology and products, helping to accelerate the development of a cashless era.