Smart Cards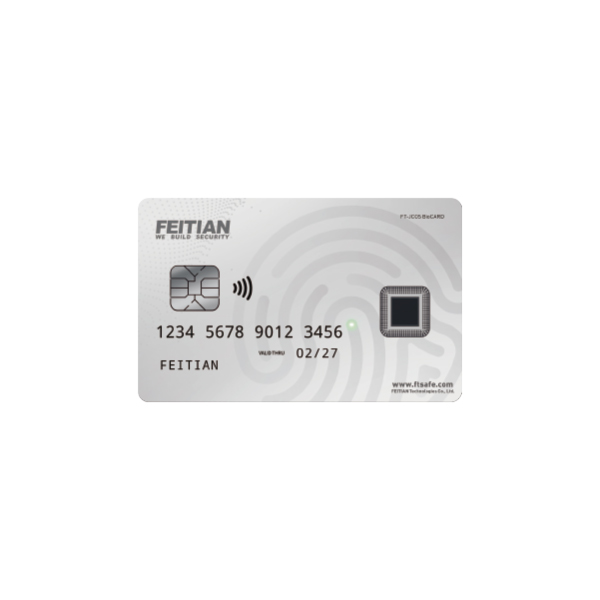 Fingerprint Card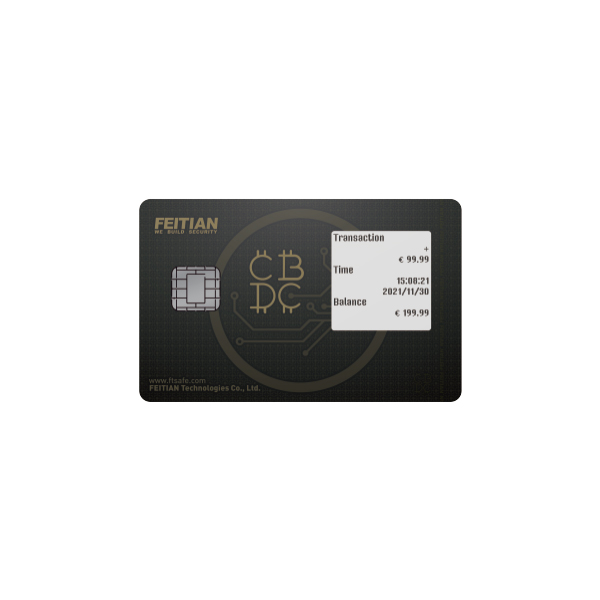 CBDC Card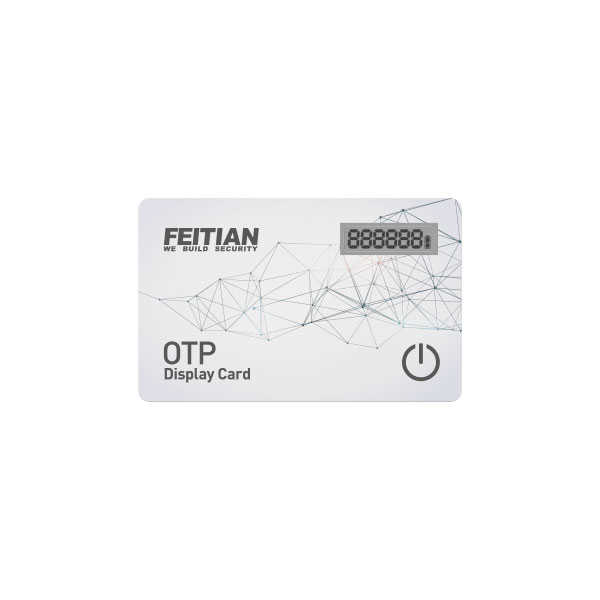 OTP Display Card
Power Cards are security solutions in ISO standard card form factor and are able to combine various security functions into one card. Power Cards are targeting to provide an easy-to-deploy, easy-to-carry and easy-to-use experience for the users from different industries.

For Power Cards FEITIAN also provides services like card personalization, applet developing, card design customization as well as a strong experience in card manufacturing.

We can help you build a card form factor security solution and your own idea is always welcome here.

Biometric Identification Terminal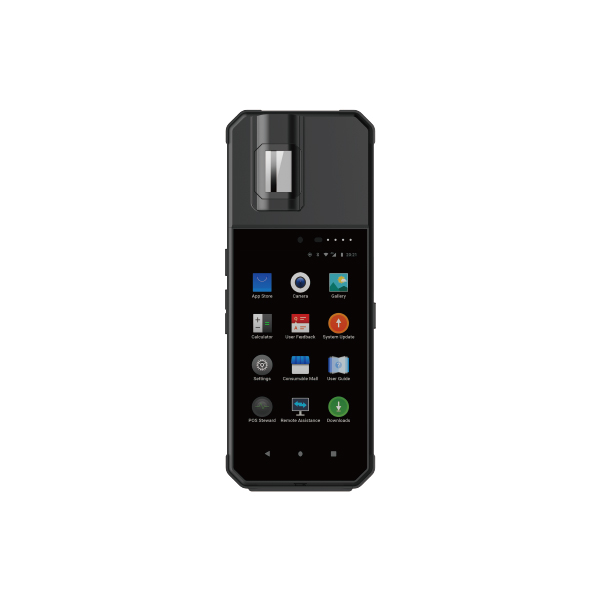 Biometric Handheld Terminal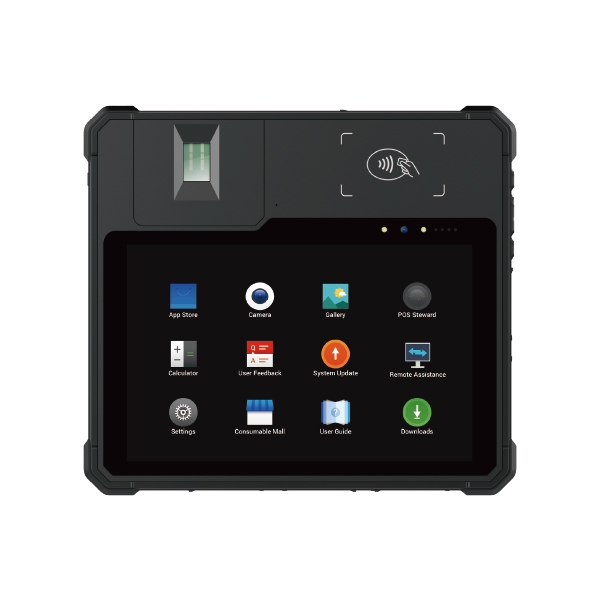 Biometric Identification Tablet
More and more countries are embracing biometric ID Cards and methods for identifying their citizens the cards are mostly used by governments, as well as in some e-KYC businesses such as banking, telecom, etc. How to authenticate and verify the consistency of the biometric ID card and the cardholder turns out to be a question.

FEITIAN Biometric Identification Terminal portfolio, supporting fingerprint verification, NFC card reading, iris recognition, barcode & QR code scanning, with Pogo PIN supported for more scalability and more possibilities! Competent for various of usage scenarios such as digital identification, e-KYC, and election! Flexible customization from hardware to software!

Smart Card Reader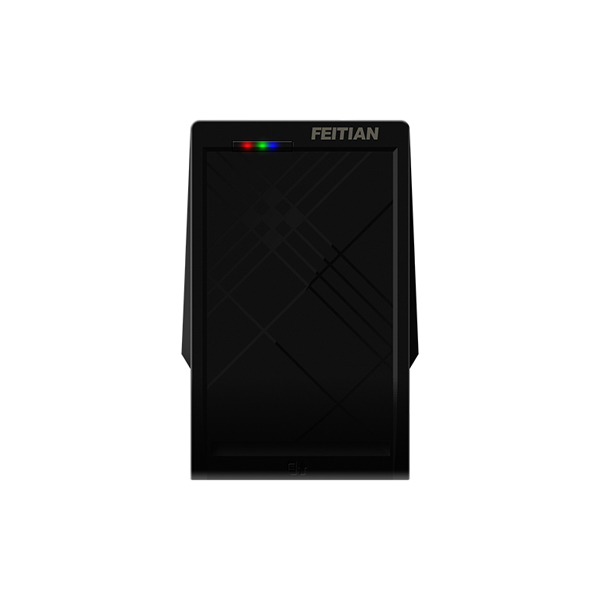 R502 Dual
(Dual-interface Reader)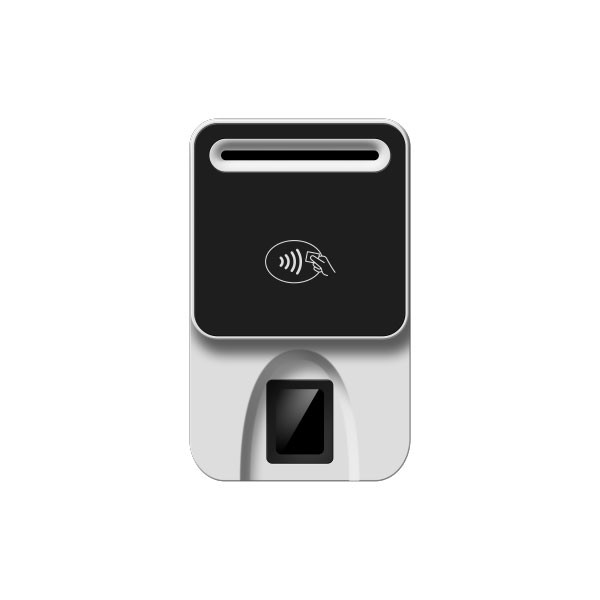 BioR502 Dual
(Biometric Dual-interface Reader)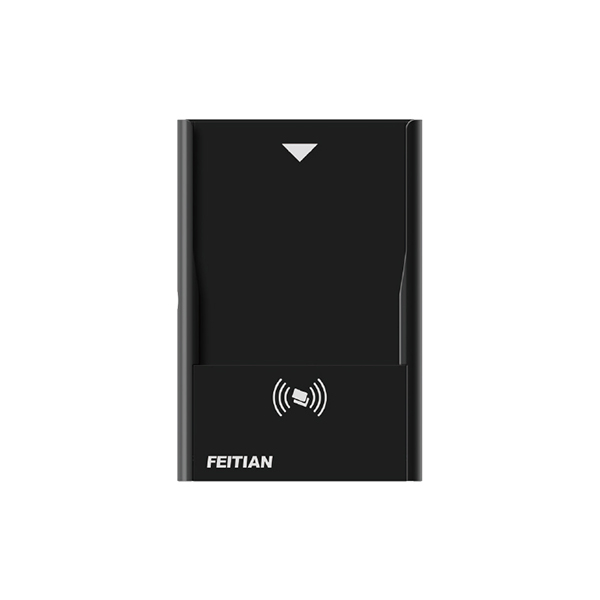 C45F
(NFC BLE Contactless Reader)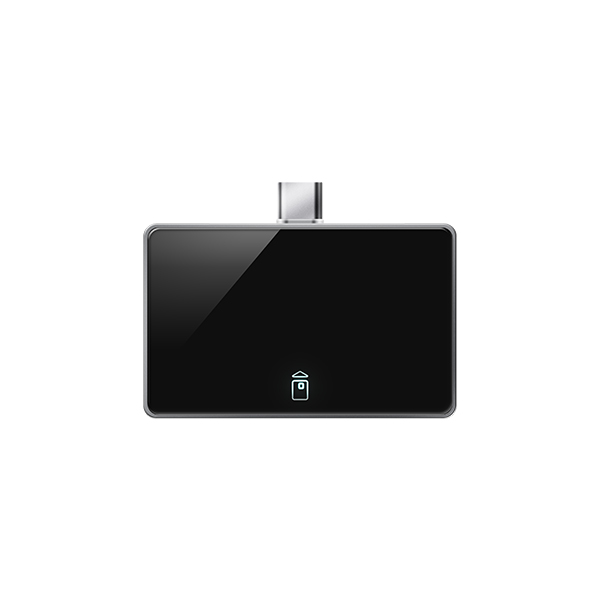 C60
(Type-C Smart Card Readery)
FEITIAN Smart Card Reader portfolio and solutions provide daily convenience and security to over hundreds of millions of financial institution, telecom, government and leading business enterprise customers all over the globe.

FEITIAN Smart Card Readers support plug and play, and conform to ISO 7816, ISO 14443, FeliCa®, Mifare®, VHBR and other mainstream protocols. Fingerprint as strong authentication factor is also supported in our smart card reader product portfolio. In order to cater to different platforms, we support Bluetooth, Lightning connector, USB, OTG and Audio jack as communication interface.

All FEITIAN Smart Card Readers conform to EMV, ICAO, CCID, NFC, CE, FCC, BSMI, TELEC, OTG and other global specifications. For mobile users, we have our mobile card reader products, where users can work with our device to access enterprise, government and banking security resources, in order to improve portability and work efficiency.

FIDO Security Key and Biometric FIDO Security Key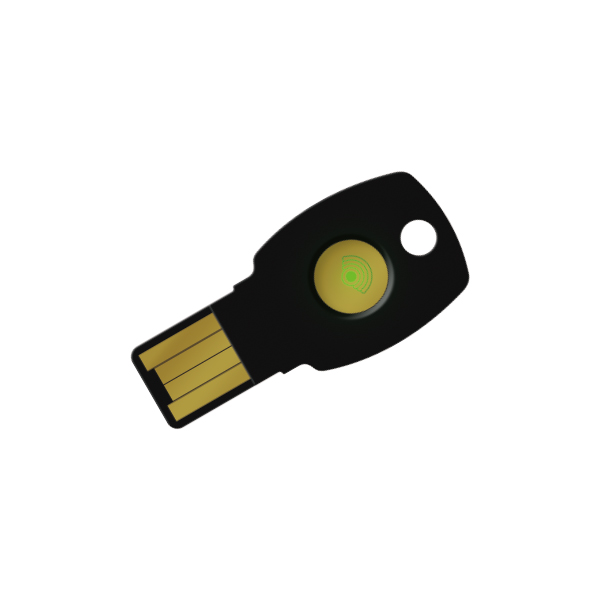 ePass FIDO-NFC
(USB+ NFC Security Key)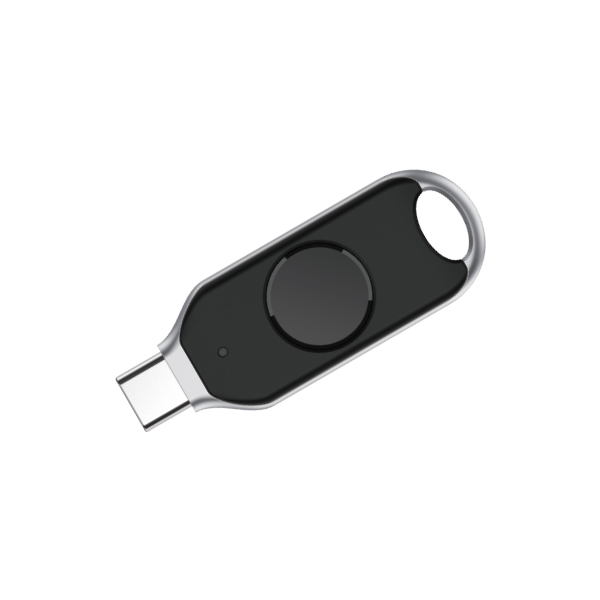 BioPass FIDO2
(Biometric Passwordless Security Key Key)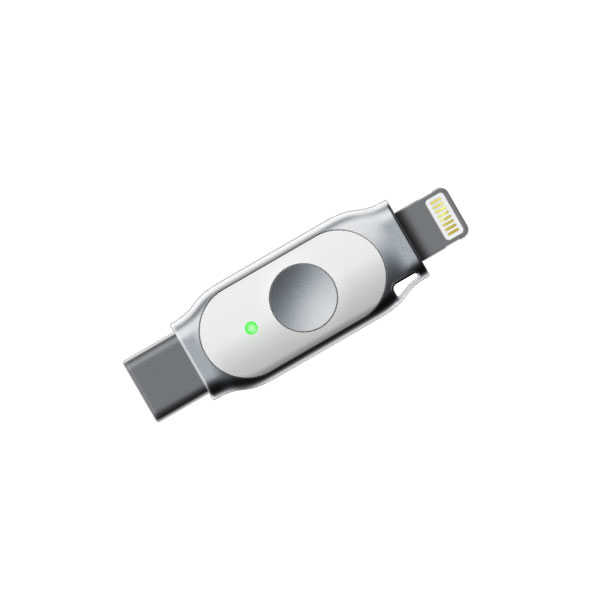 iePass FIDO
(iOS Security Key)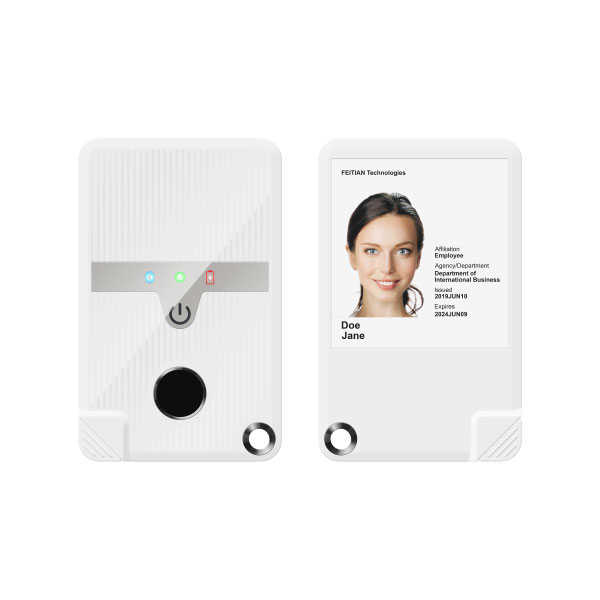 AllinPass FIDO2 Plus
(Biometric Passwordless Security Key Key)
Passwords have always been a critical problem of online security. Simple password across multiple websites may lead to account takeover whereas complex passwords can cause usability issue. In addition, traditional password authentication scheme is vulnerable against phishing and MITM attacks.

To solve this problem, FEITIAN introduces a series of security keys based on FIDO and WebAuthN standard. To maximize the usability and cross-platform support, FEITIAN FIDO Security Key series provide different casings with various form factors including USB-A, USB-C, NFC and Bluetooth for both PC and Mobile.

By adding fingerprint technology to our FIDO2 security keys, FEITIAN is able to offer a completely passwordless authentication experience to online accounts. Users can authenticate WebAuthN supported web services securely such as Microsoft, Google, Salesforce with additional layer security provided by biometric.

FEITIAN FIDO keys also utilizes multiple authentication technologies like OATH OTP and PIV to cover additional using scenarios.

OTP C610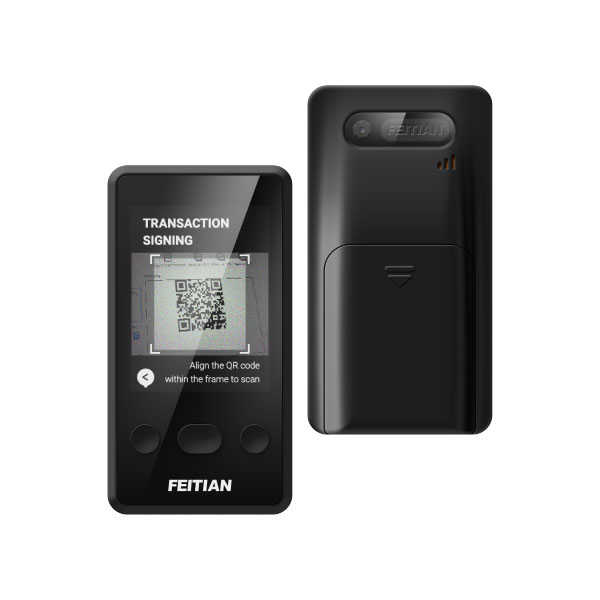 QR Code Token
QR OTP token is an easy-to-use visual transaction signing solution for protecting online banking services. With its embedded camera it can provide the unique What-You-See-Is-What-You-Sign feature: no need to type in the long transaction data manually, instead all the data can be captured through encrypted QR code. In the meanwhile, QR OTP token also supports normal TOTP for user login and the token is with PIN protection.

With all the useful features (PIN, TOTP, challenge/response and virtual transaction signing), QR OTP token can also provide multiple customization options and still be cost effective.