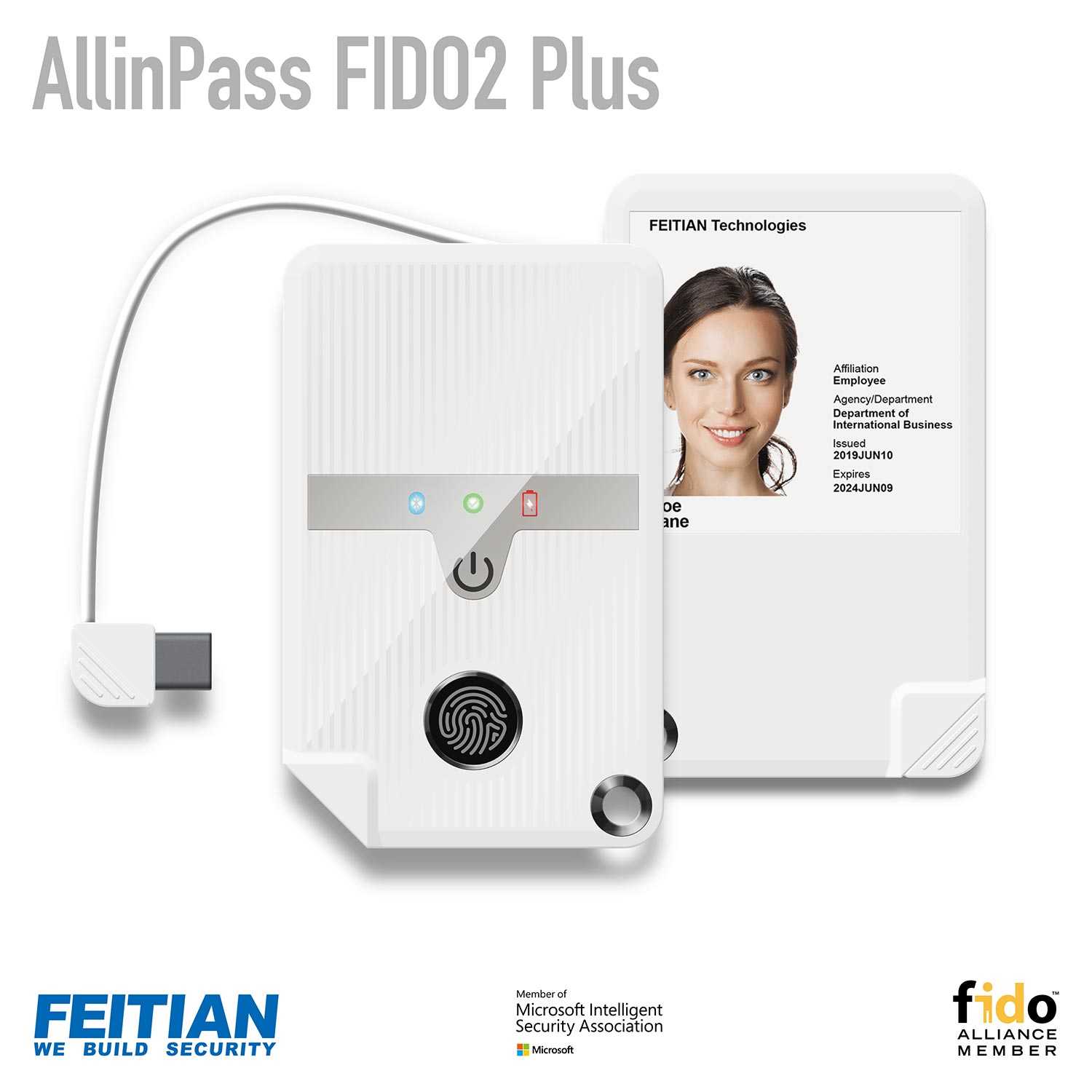 AllinPass FIDO2 Plus - Biometric Passwordless Authenticator in badge form

The FEITIAN AllinPass FIDO2 Plus security key combines the functions of Passwordless Authentication, Identification Card, and Physical Access into one device that fits into the standard wearable cardholder, and provides strong multi-factor authentication to eliminate account takeovers. The security key has obtained FIDO2 certification form the FIDO Alliance and works with the Web Authentication standard to provide an extremely user-friendly and secure paswordless logon experience using biometrics.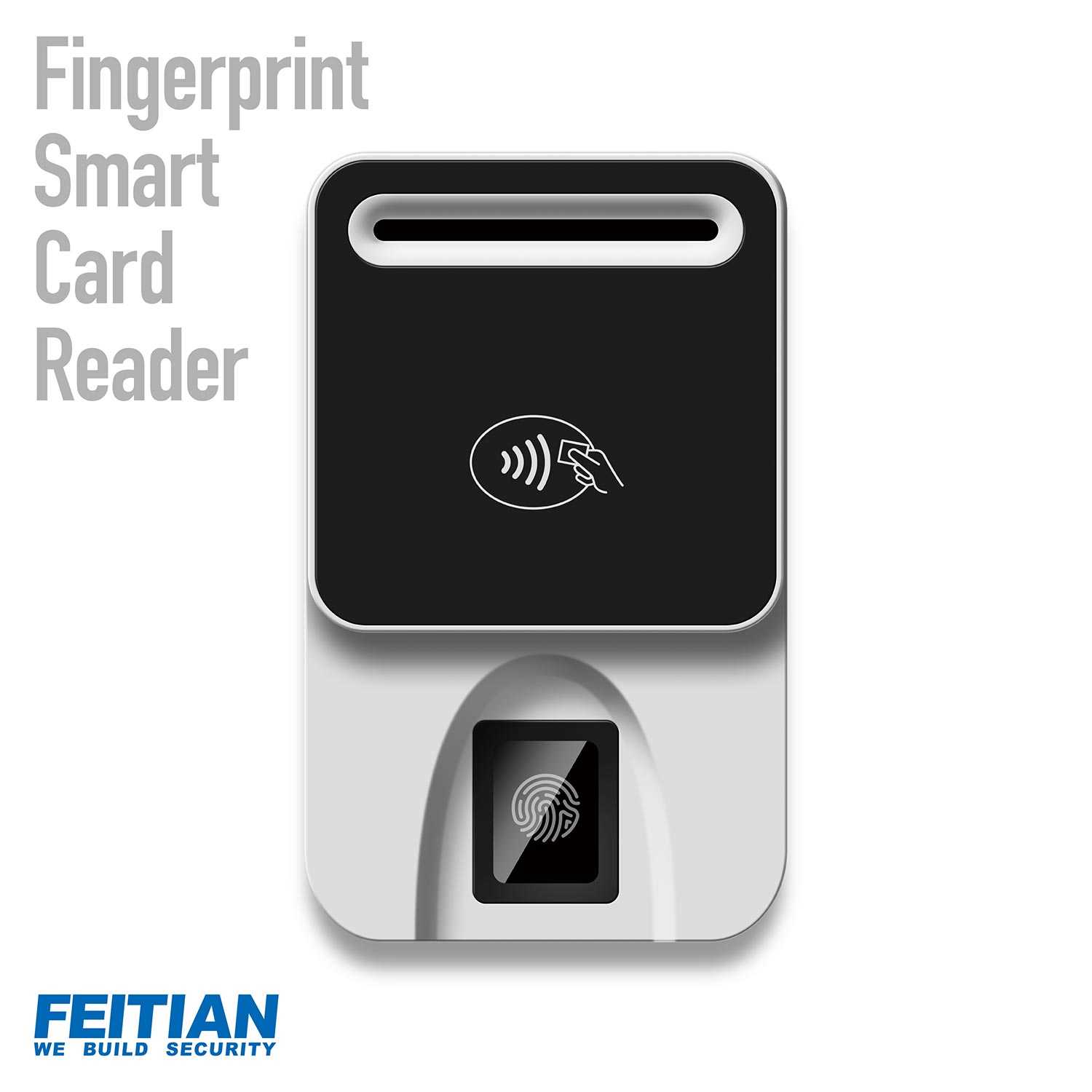 BioR502 Dual - Fingerprint Smart Card Reader

The FEITIAN BioR502 is designed to meet tough security needs without sacrificing convenience. The device has a USB Type C female port allowing for it to be connected to a PC with the proper USB-A or USB-C adaptor. Various biometric sensors such as SecuGen, SupreMa, and Morpho are supported by the card reader. The biometric sensor should be selected based on customer requirements.

The FEITIAN fingerprint reader suits customers where the security concerns are of the utmost importance while satisfying the demand for a flexible solution for ID authentication, e-commerce, e-payment, information and access control.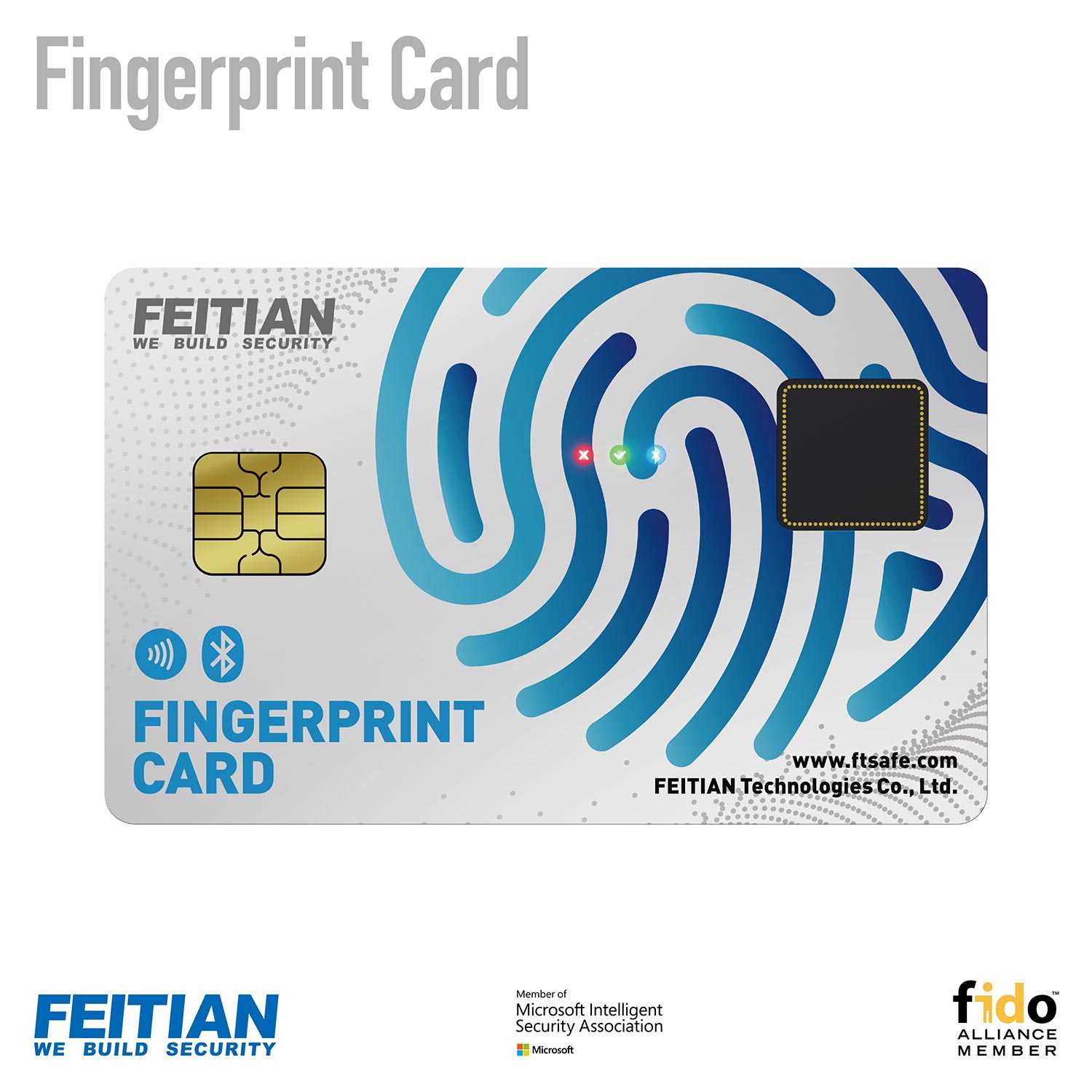 Fingerprint Card - Biometric Passwordless Authentication on card

FEITIAN Fingerprint Card is a Smart Card embedded with flexible biometric sensor and strong matching chip, where:
• Biometric Sample Capture (Enrollment / Verification)
• Minutiae Template Extraction
• Template Storage
• Templates Matching
is performed within the card, therefore the fingerprint data will never leave the card.

FEITIAN Fingerprint Power Card is the perfect combination of portability and security for payment and access control.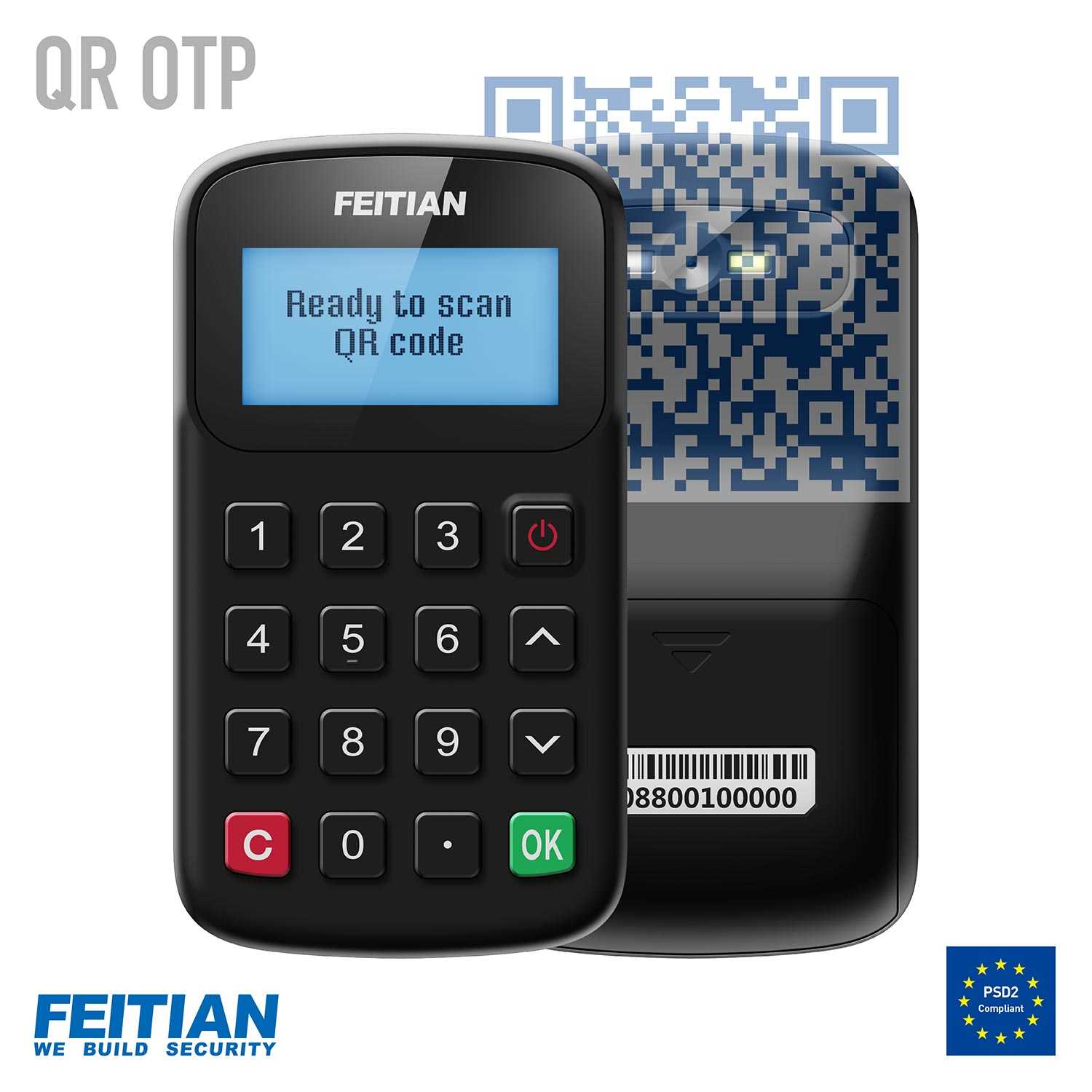 OTP c602 - PSD2 Compliant QR code transaction signing solution with PIN protection

OTP c602 token is an easy-to-use visual transaction signing solution for protecting online banking services. With its embedded camera it can provide the unique What-You-See-Is-What-You-Sign feature: no need to type in the long transaction data manually, instead all the data can be captured through encrypted QR code. In the meanwhile, OTP c602 also support normal TOTP for user login and the token is with PIN protection.

With all the useful features (PIN, TOTP, challenge/response and virtual transaction signing), OTP c602 can also provide multiple customization options and still be cost effective.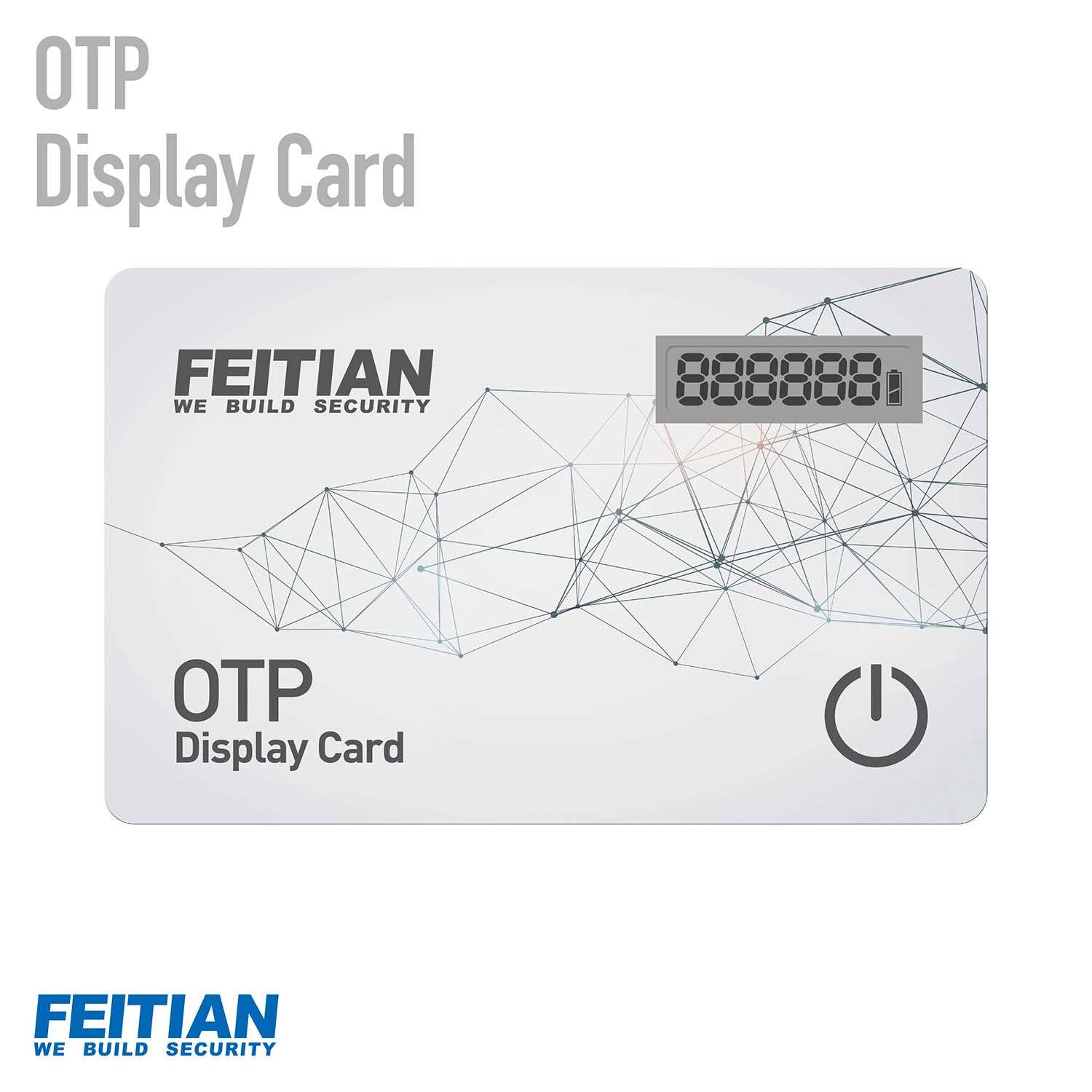 OTP Display Card

FEITIAN Power Card series of display cards are credit card sized with an OTP (One-Time Password) display. The card is in ISO standard form factor that can be easily carried and fitted into the wallet. Upon pressing a button, an OTP is displayed on the card that can be used to authenticate both the card and its owner.

FEITIAN Power Card series is equipped with services such as card personalization, packaging, and end-user mailing to be at your service for safeguarding online users with increased user acceptance.