Japanese Amusement Arcades Deploys FEITIAN Cashless E-payment Solution
Beijing, China - May 26, 2022 - Recently, FEITIAN cashless e-payment solution has been selected by popular Japanese amusement arcade companies, and the first deployment on thousands of gaming machines has brought convenient cashless gaming experiences to countless players.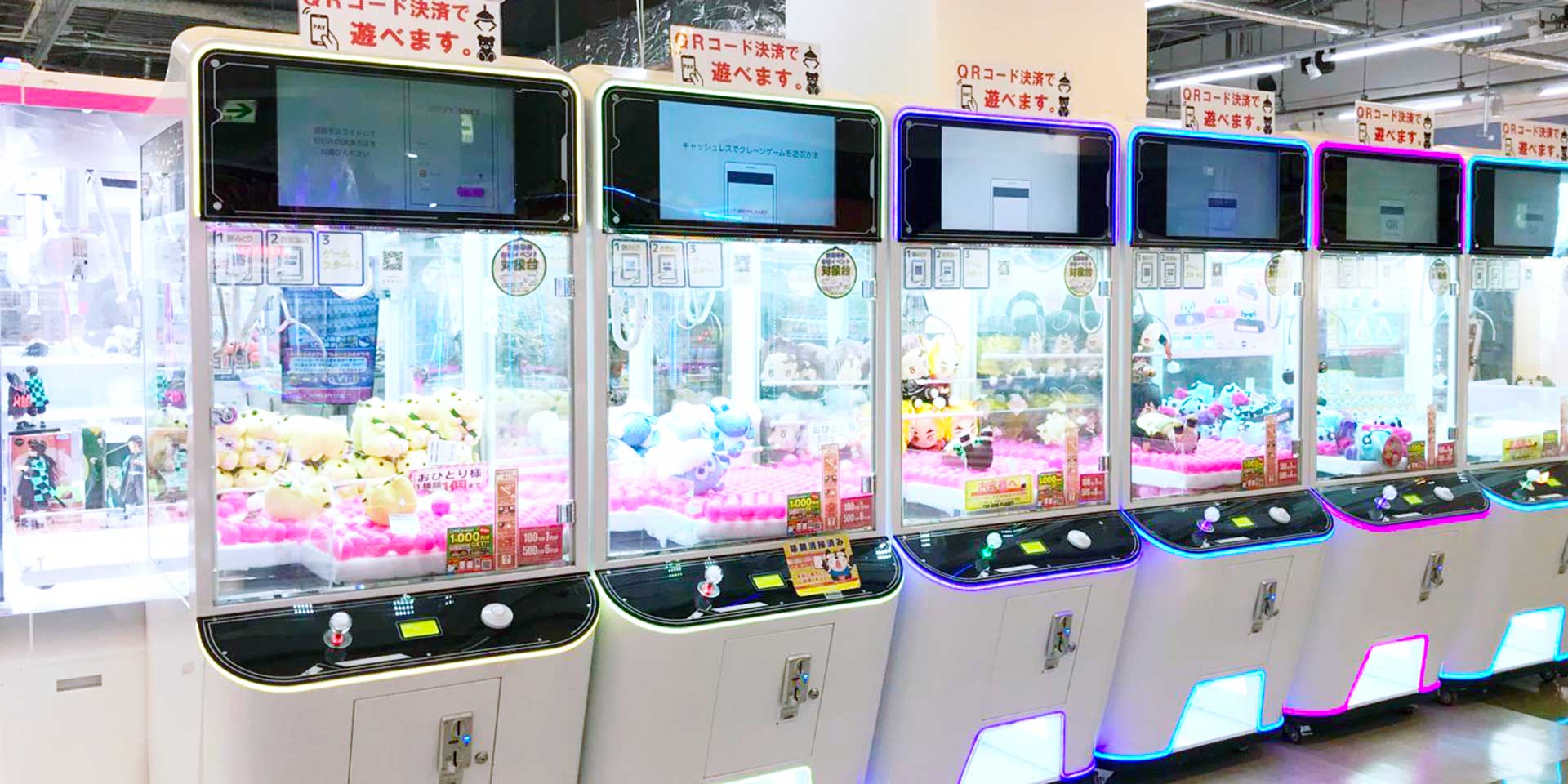 It has been a long time since players have to exchange for gaming coins or tokens before they can play arcade games. Queuing and exchanging could take lots of time, and players have to wait in line over and over again till they lost patience and gave up playing, which impacts on both players' experiences and arcade's revenue instantly.

This also impacts arcade owners over long term. Coin-operated mechanical components require significant investment to purchase and maintain, and demand manpower in coin collecting, counting, and recording. Besides, arcade operator is unable to obtain real-time machine status, therefore unable to identify situations like merchandise shortage or equipment out of service in a timely manner, resulting in high cost and low efficiency.

With FEITIAN's solution, existing gaming machines can be upgraded to accept both cashless payments and coins at minimal cost and time, and players can enjoy by simply scanning QR codes at each machine and paying on their smartphones. FEITIAN's solution also comes with a visualized data management platform that connects every gaming machine over the cloud, allowing operator to remotely monitor device status, merchandise remaining, machine usage, and revenue in real-time, to quickly spot and fix errors, compare player behaviors, and arrange activities based on data analysis.

FEITIAN's cashless e-payment solution enhances players' gaming experiences and helps arcade owners reduce labor cost, improve operational efficiency and increase business revenue.

Cashless e-payment is the trend, it has already shown the market its advantages in terms of convenience, efficiency, hygiene safety, security, and low cost. As the demand for a cashless society grows globally, FEITIAN will continue to provide high quality and cost-effective products, solutions and services to help our partners conquer the cashless future.


About FEITIAN

Founded in 1998, FEITIAN Technologies is dedicated to building a full range of strong authentication, identification, and payment solutions using a variety of Security Key and Smart Card formfactors. FEITIAN is a member of Microsoft Intelligent Security Association (MISA), a Board Member of the FIDO Alliance, and is a Technology Partner for Google. FEITIAN is a leading worldwide provider of Fingerprint Biometric Passwordless Authentication. Globally, the company has around 1,000 employees, more than half of whom are focused on research and development. FEITIAN serves clients in over 150 countries with leading enterprise, financial, telecom, government, education organizations.