FEITIAN OTP Token Validated by CMVP with FIPS 140-2 Level 1 Certificate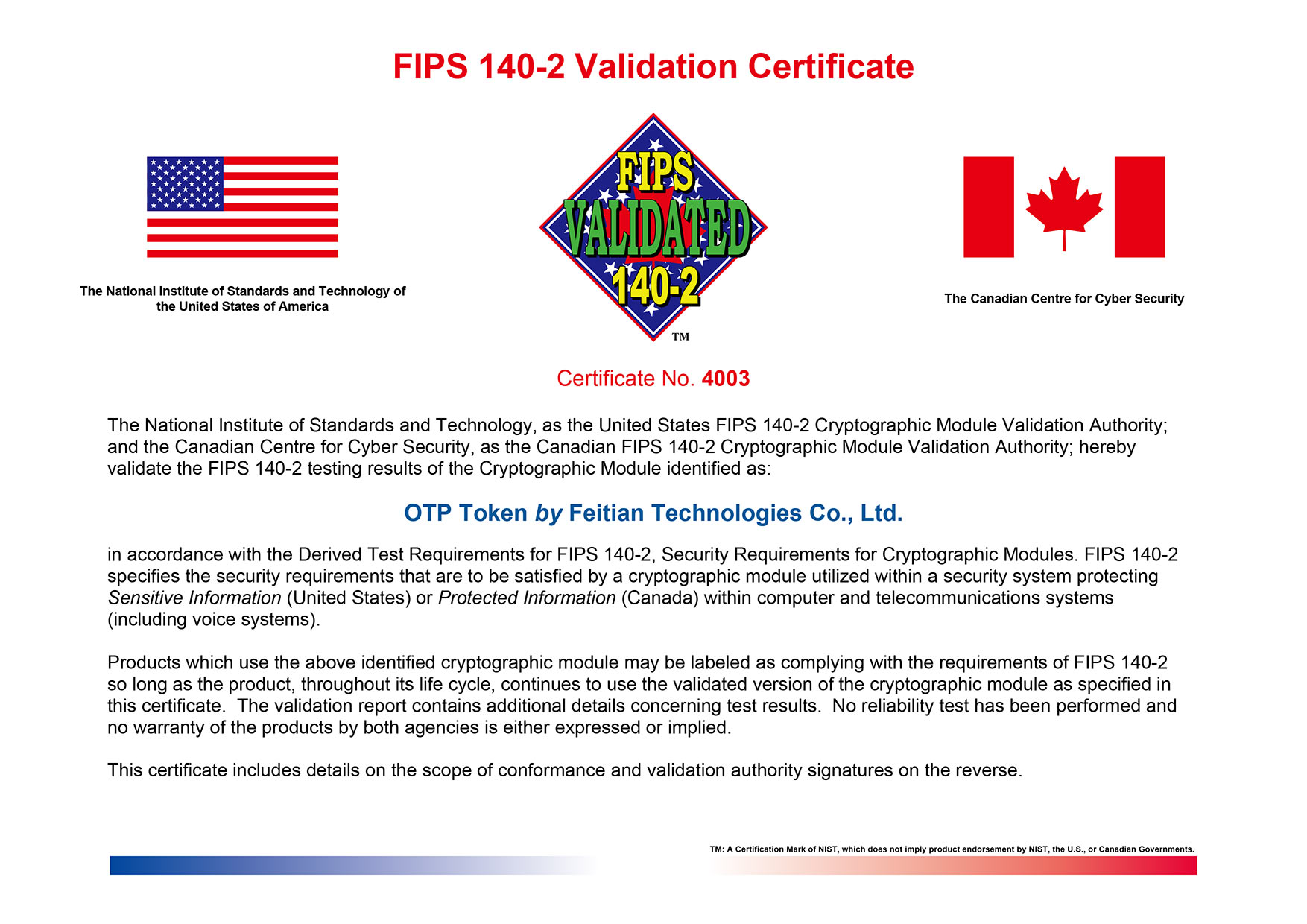 Beijing, China - September 7, 2021 - We are pleased to announce that FEITIAN OTP Token has achieved FIPS 140-2 level 1, the Federal Information Processing Standards by the U.S. National Institute of Standards and Technology (NIST).

As a second-factor to user authentication, FEITIAN OTP tokens and cards have been widely used by many organizations, institutions and businesses around the world. The FIPS 140-2 certification proves that the FEITIAN OTP token has reached a high level of security, making it more competitive in the global market.

FEITIAN OTP tokens and cards are secure yet convenient, providing the perfect balance between security and ease of use. With minimal changes to your current infrastructure, it brings you a secure 2FA experience in no time at all.

Please visit www.ftsafe.com for more information.

About FEITIAN

With more than 20 years' experience in security industry, FEITIAN is the leading provider of security hardware in China and also the world. FEITIAN is supplying OTP tokens/cards and BLE PKI security keys to nearly all the mainstream domestic banks and some international banks, and as the board member of FIDO Alliance, FEITIAN is the leading provider of FIDO U2F and FIDO2 security keys.