FEITIAN Releases New Generation Biometric Multifunction Power Card
Beijing, China - August 05, 2021 - FEITIAN Technologies, a world security technology leader and member of EMVCo Board of Advisor today announced the release of the New Generation Biometric Multifunction Power Card.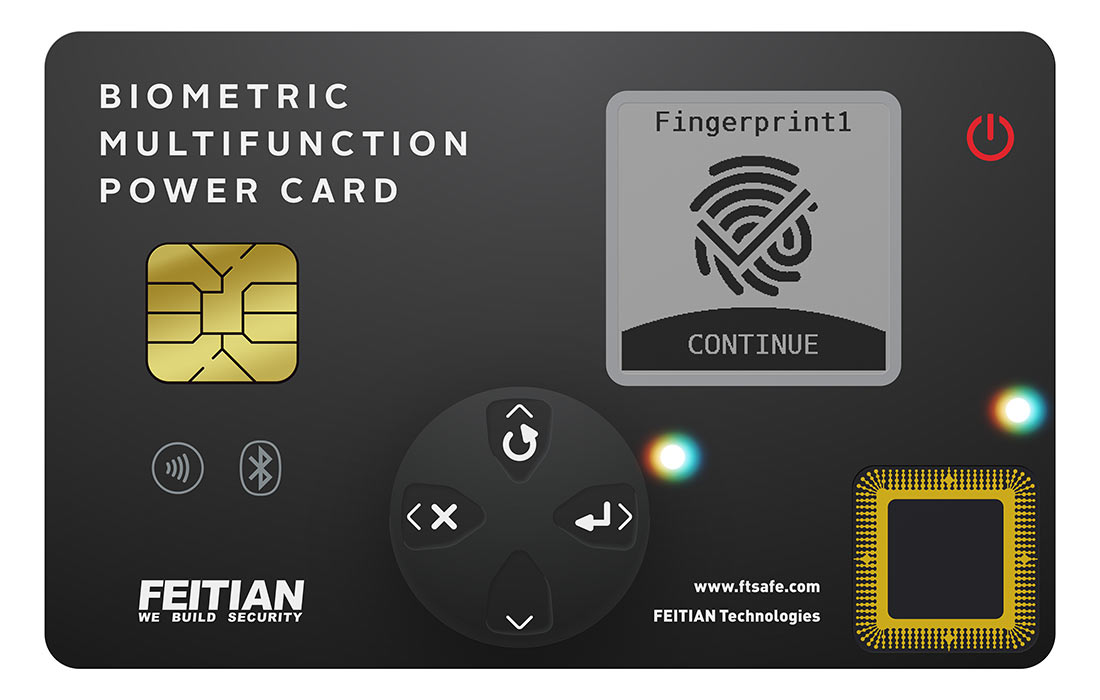 Portability and Convenience

The card is exactly the same size as a standard credit card and fits perfectly in the wallet. Thanks to the unique feature of its Java card structure, end users can install various applets on the Biometric Multifunction Power Card easily and freely.

Hardware Features

The Biometric Multifunction Power Card is embedded with an e-ink display, a fingerprint sensor and a navigation touch wheel. The built-in EMV chip and secure elements allow the card to run any small program with guaranteed security. Multiple interfaces are supported, including contact (ISO 7816), NFC contactless (ISO 14443 compatible), USB (via a sleeve holder), BLE, and optional Mifare.

Ultimate Security

In addition to the integrated fingerprint sensor, the Biometric Multifunction Power Card supports FIDO2, FIDO U2F and TOTP by default, with more upgrades coming soon, such as PIV, password manager and encrypted wallet. All in all, the ultimate goal of the F4000 is to secure digital life, eliminate passwords and prevent any attacks.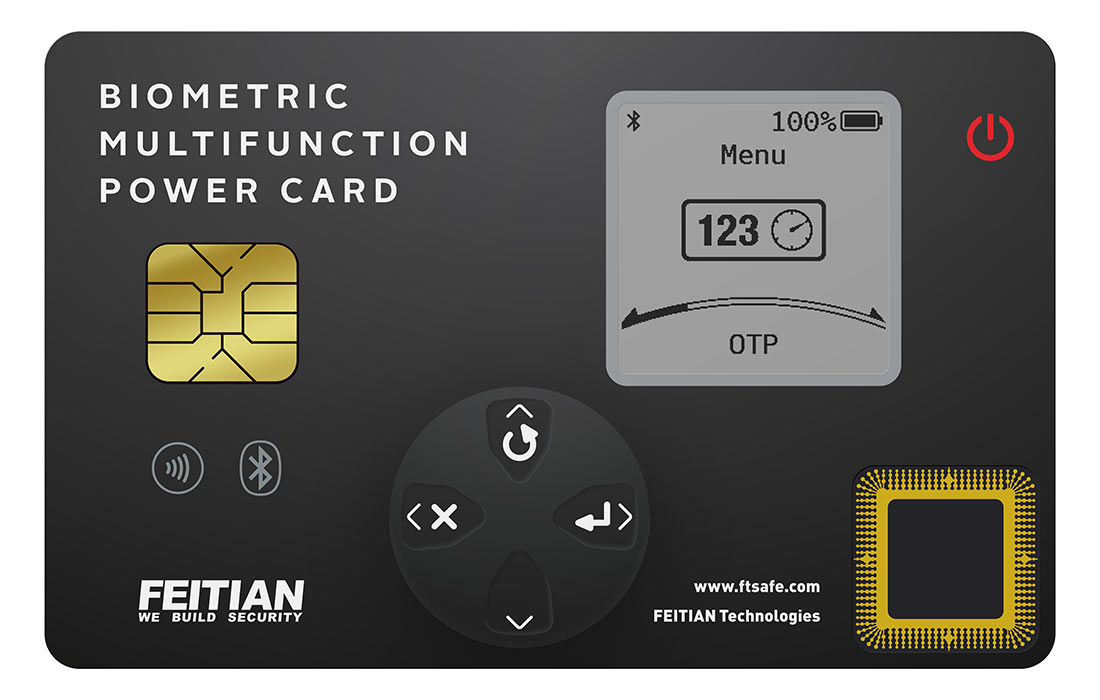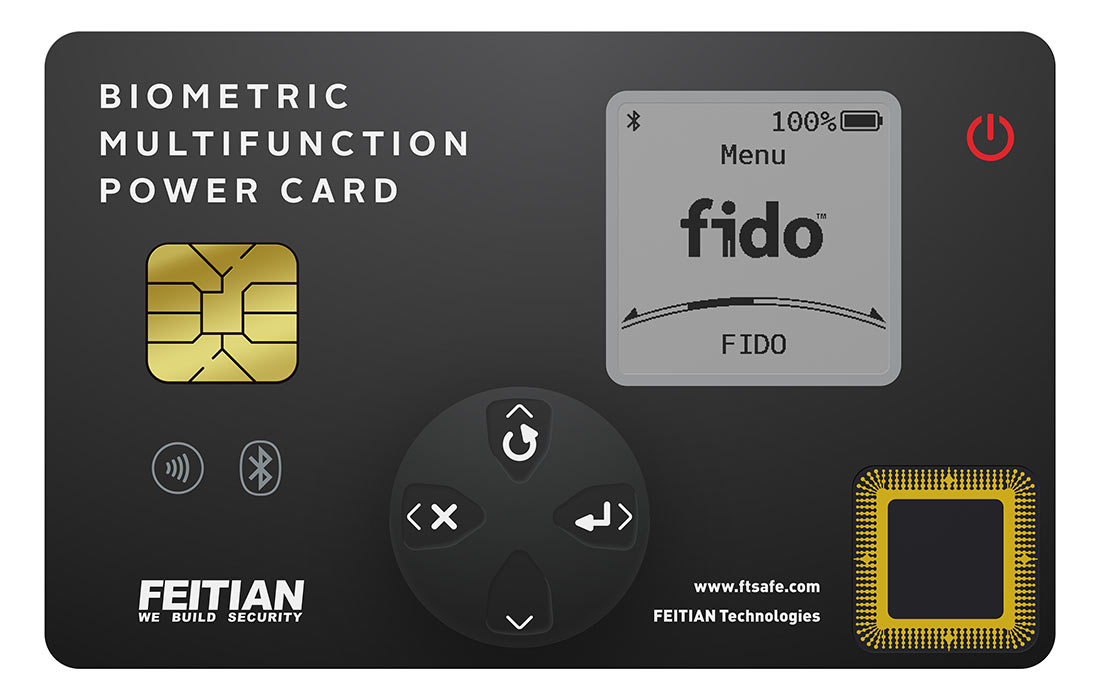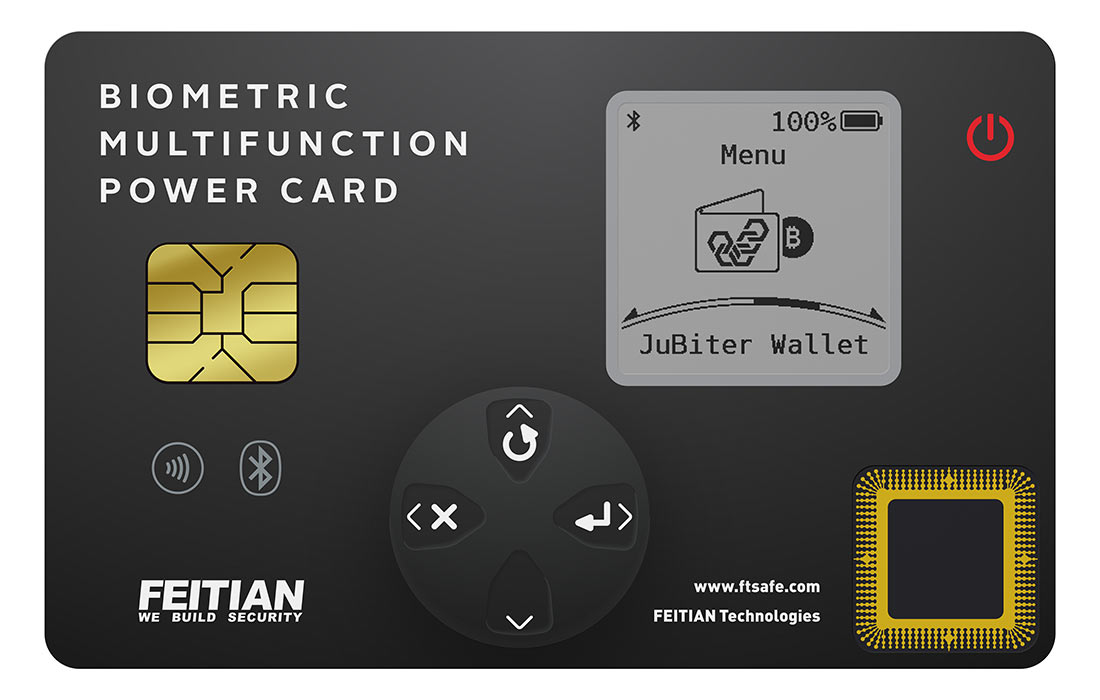 "As a ground-breaking icon in the field of smart card research and development, the FEITIAN Biometric Multifunction Power Card unveils a new era of authentication, making smart cards even smarter and more powerful." said Mr. Yan Yan, Vice President of FEITIAN Technologies.


About FEITIAN

Founded in 1998, FEITIAN Technologies has its US headquarters in Santa Clara, CA. The company is dedicated to building a full range of strong authentication, identification, and payment solutions using a variety of Security Key and Smart Card formfactors. FEITIAN is a member of Microsoft Intelligent Security Association (MISA), a Board Member of the FIDO Alliance, and is a Technology Partner for Google. FEITIAN is a leading worldwide provider of Fingerprint Biometric Passwordless Authentication. Globally, the company has over 1,000 employees, more than half of whom are focused on research and development. FEITIAN serves clients in over 150 countries with leading enterprise, financial, telecom, government, education organizations.