FEITIAN Biometric FIDO Security Key Module Got Industry's First FIPS 140-2 level 2 Certificate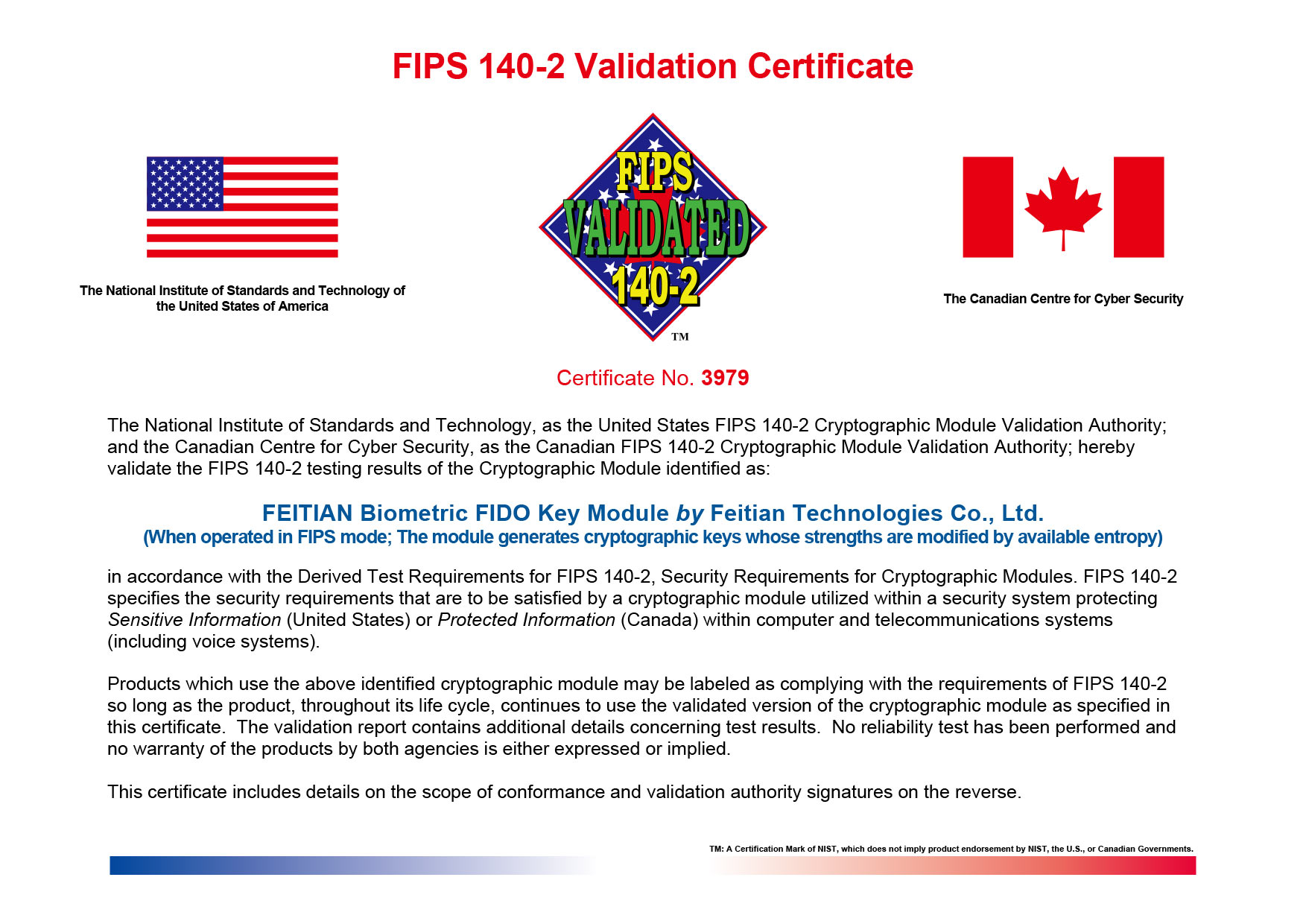 Beijing, China and Santa Clara, CA — July 13, 2021 — We are very honored to announce that FEITIAN biometric security key module has achieved FIPS 140-2 level 2, the Federal Information Processing Standards by the U.S. National Institute of Standards and Technology (NIST). The module, which supports U2F and WebAuthn/FIDO2 protocols, is the first biometric security key module to achieve FIPS 140-2 level 2.

Remarkably, on April 27th 2021, FEITIAN fingerprint module has already passed the Biometric Component Certification program of FIDO Alliance, which means, together with the FIPS 140-2 certificate and FIDO2 Certification, FEITIAN Biometric Security Key series has been achieved a set of security certificates, testifying FEITIAN's leading position as well as the capability to provide a better secure solution in the field of authentication.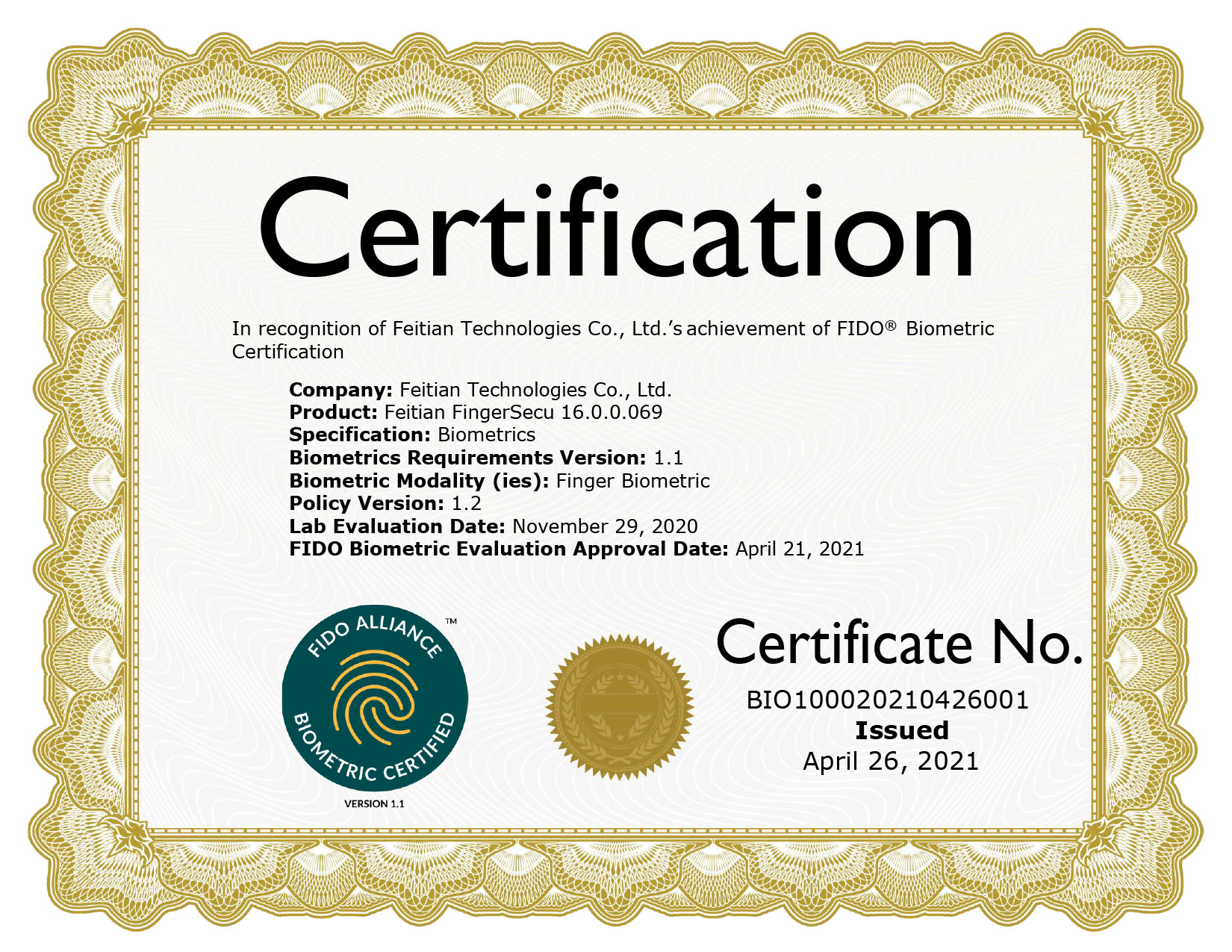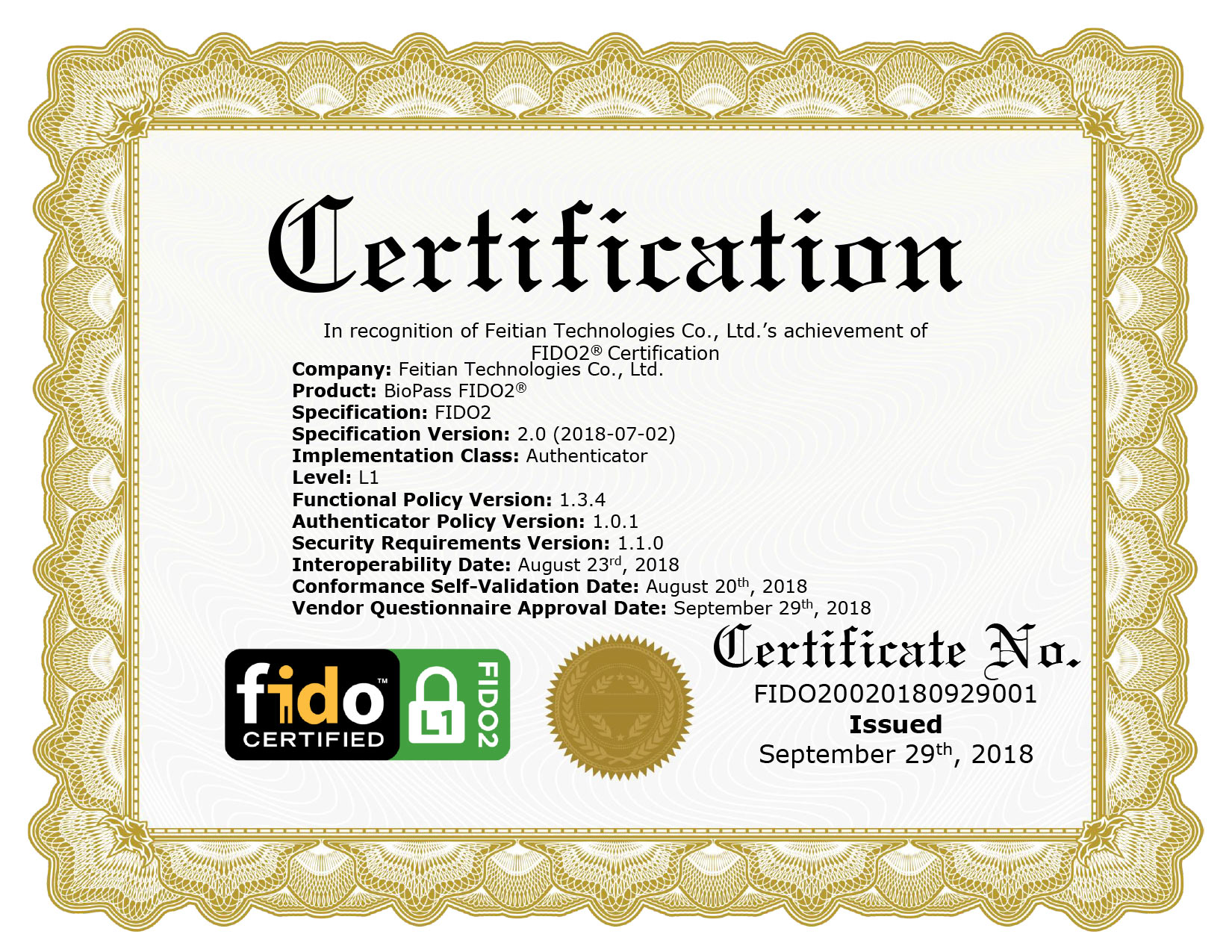 Built on FIDO2 and U2F specification which is issued and promoted by FIDO Alliance to drive and enable a real passwordless multi-factor authentication, the FIPS certified biometric security key module has already been applied to FEITIAN Biometric security key series, the keys are completely capable to meet all stringent compliance requirements making it the optimal option for agencies and enterprises.

Please visit www.ftsafe.com for more information.

About FEITIAN

Founded in 1998, FEITIAN Technologies has its US headquarters in Santa Clara, CA. The company is dedicated to building a full range of strong authentication, identification, and payment solutions using a variety of Security Key and Smart Card formfactors. FEITIAN is a member of Microsoft Intelligent Security Association (MISA), a Board Member of the FIDO Alliance, and is a Technology Partner for Google. FEITIAN is a leading worldwide provider of Fingerprint Biometric Passwordless Authentication. Globally, the company has over 1,000 employees, more than half of whom are focused on research and development. FEITIAN serves clients in over 150 countries with leading enterprise, financial, telecom, government, education organizations.