FEITIAN Unveils Next Generation Smart POS on its Virtual Launch Event
Beijing, China — May 10, 2021 — The Covid-19 has changed everything. The demand for a safer and more efficient payment has been growing bigger than ever before. In the Latin America, the next era in digital payments has already arrived and intelligent infrastructure is one of its protagonists. Just as what has been mentioned in the FEITIAN report: Evolution of digital payments with smart infrastructure, "This massive use opened up new business possibilities, which market players can quickly capitalize on." While in the Region there is a long way to go in the field of digital payments - and specifically in the adoption of Smart POS technologies - the needs of customers and the market show signs that the revolution in smart infrastructure came to stay.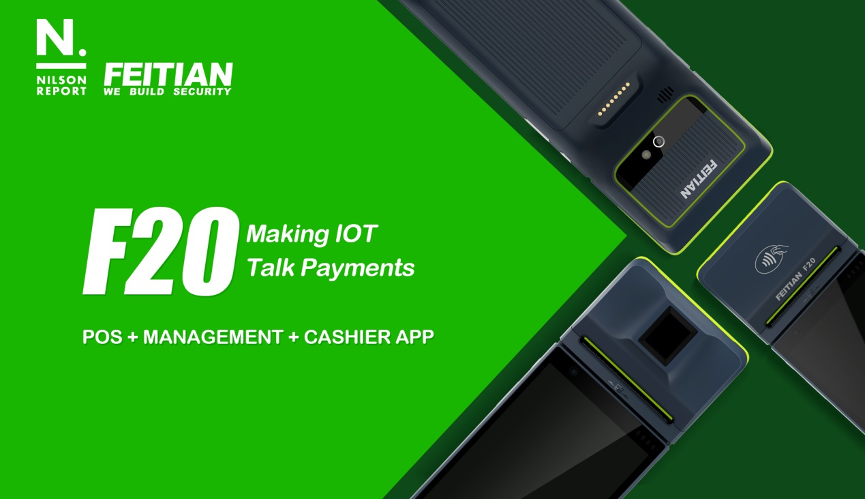 To respond to this juncture, FEITIAN IOT&Payment Business Unit launched F20 virtually and received warm reactions from the attendees. IOT&Payment Business Unit CMO Mr. Mahaveer Shah introduced the new F20 mobile terminals, all-in-one financial devices, which also perform fingerprint reading in addition to contributing to the growth of mobile wallets and NFC and QR technologies to the payments market. Just was featured in the latest NILSON report, this intelligent infrastructure is supported by Android 10 operating system, has high voltage battery and Qualcomm quad-core processor, etc.

With strong R&D capability, what FEITIAN aims to provide is a complete ecosystem composed of POS+Management+Cashier App, which meets the demands of different application scenarios. Mahaveer also introduced SmartPay, an Android payment APP with EMV level 3compliance and the STROM, the smart terminal remote operation manager that can manage terminals of different systems, including Android, MPOS and even traditional POS.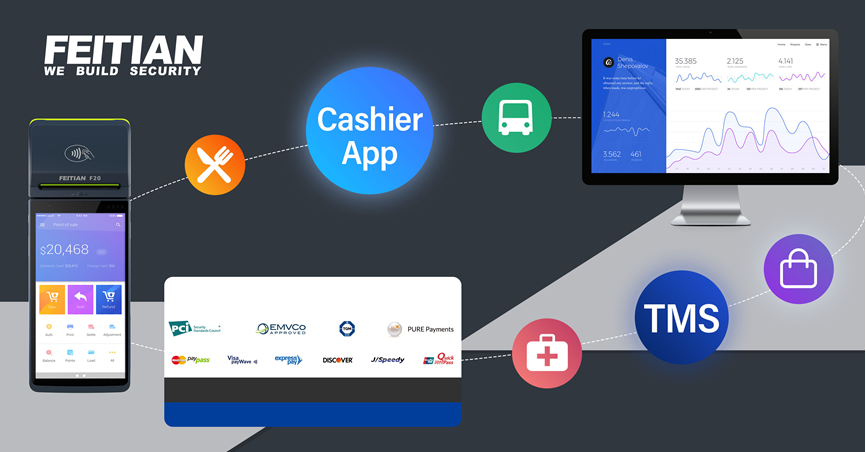 As the leader of global payment digitalization, in the discussion session, FEITIAN IOT & Payment Business Unit CMO Mr. Mahaveer Shah exchanges opinions about the future trend of the Latin American market with local leaders in the industry. Mahaveer Shah with more than 20 year' industry experience, shares the growth of digital payments and the Indian national QR scheme and points out that QR code is going to play a more and more important role in the post-pandemic era. Alejandro Fosk General Manager of Comscore Latin America, a global leader in measuring the digital world, adds that digitalization payment is an important part of digitalized life and the pandemic just boosts the speed of it. In the next 3 to 5 years, digital payments will continue its fast growth.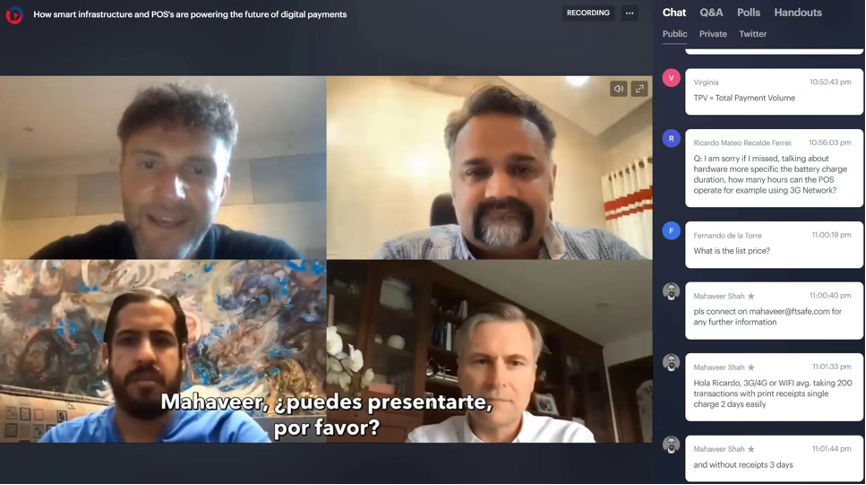 AFEITIAN as a global player and expert in emerging markets, brings the all-in-one technology and infrastructure needed to build a solid business superstructure which empowers enterprises to be ready for the next level in market demands. In the future, FEITIAN will continue empowering our global customers with high standard products and solutions.

About FEITIAN

As a listed company in China, FEITIAN has been devoting into providing secure financial solutions for worldwide customers for 22 years and in more than 100 countries. FEITIAN aims to build security for customers and has world-leading technology and experience in secure hardware designing and software development. The continuous high investment in R&D and the deep understanding of customer needs over the past 20 years have enabled FEITIAN to continuously develop diversified types of innovative products with international patent rights and certifications. FEITIAN follows the latest technology trends, like Android 10 OS, high voltage battery and Qualcomm quad-core processor etc., and combines with our world-leading R&D capabilities to offer the best cost-effective, secure, flexible payment terminals and solutions. To meet the demands of different application scenarios, FEITIAN provides a full series payment terminals from financial smart POS to QR code scanning box to NFC card reader etc.