FEITIAN is on Alibaba.com
FEITIAN is pleased to announce that it is on Alibaba.com now. With 9 major categories, FEITIAN is offering more than 100 products on Alibaba.com, including Security Keys, Card Readers, Payment Terminals and many other security products, FEITIAN is the only provider on Alibaba.com for many of the products, such as Fingerprint Cards, FIDO2 Security Keys, Cloud Payment Speakers, etc.

As the world leading provider of security products, FEITIAN is willing to use Alibaba's platform to serve more and more Governments, Banks, Enterprises all over the Globe, to help organizations and end users protecting their properties and identities.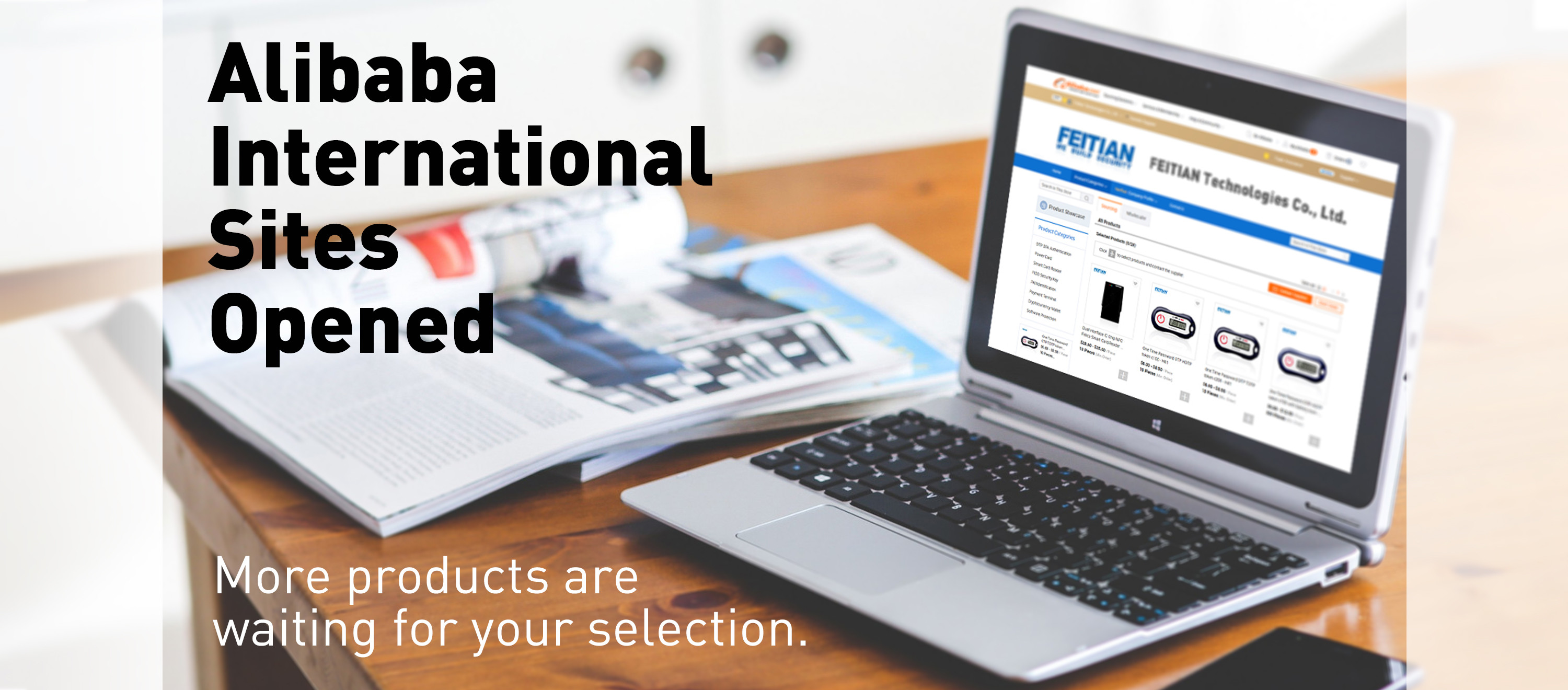 About Alibaba.com

Alibaba.com was launched in 1999, it is the leading platform for global wholesale trade. Millions of products in over 40 different major categories are currently listed on Alibaba.com, it serves buyers from more than 190+ countries and regions.

About FEITIAN

With more than 20 years' experience in security industry, FEITIAN is the leading provider of security hardware in China and also the world. FEITIAN is supplying OTP tokens/cards and BLE PKI security keys to nearly all the mainstream domestic banks and some international banks, and as the board member of FIDO Alliance, FEITIAN is the leading provider of FIDO U2F and FIDO2 security keys.