FEITIAN Fingerprint Card has been revealed in recent exhibitions
BEIJING, CHINA - On the Trustech 2018, FEITIAN Technologies Co., Ltd. has revealed its latest Fingerprint Card and has got exciting reaction from the market.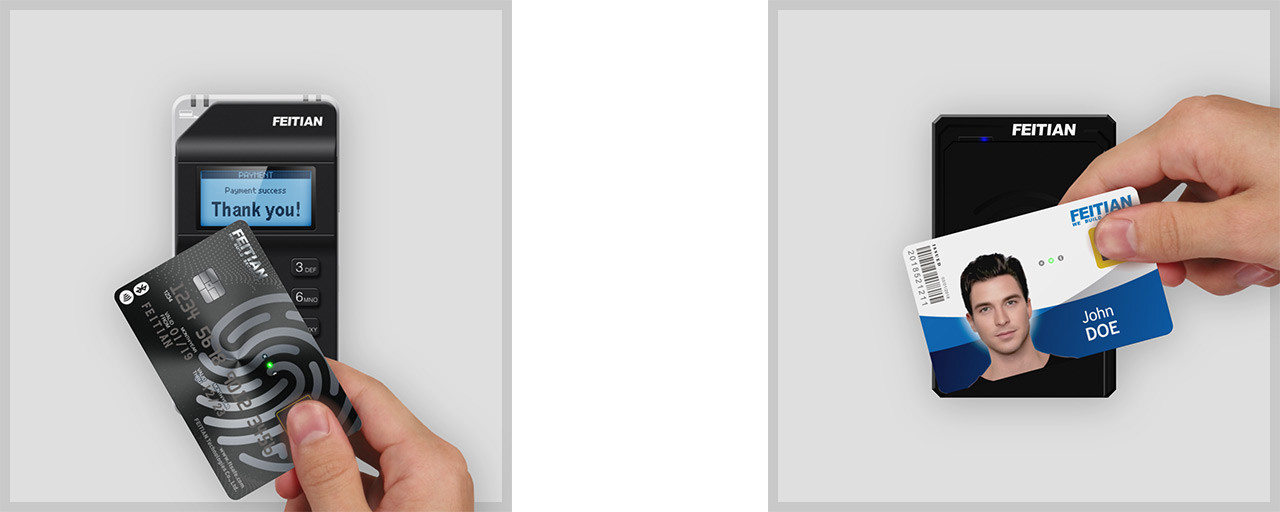 FEITIAN Fingerprint Cards are embedded with cutting edge fingerprint modules, which provide users a great and secured experience and flexibility with fast reaction time.

To prevent leaking, user's biometric data capture /storage / matching is performed within FEITIAN Fingerprint Card all the time. Sensitive biometric data is highly protected and will not reveal to any hardware nor software outside.

FEITIAN Fingerprint Card is able to work in many scenarios like access control, secure payment, system or account authentication and so on.