FEITIAN Technologies Awarded "Zhongguancun Intellectual Property Rights Demonstration Company"
On October 16th, Zhongguancun Intellectual property leading companies and the prize among 27 leading domestic companies including Lenovo and Baidu.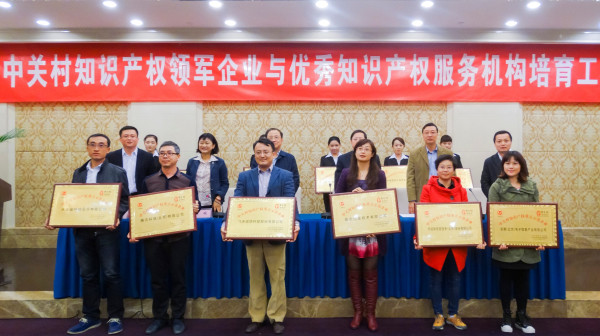 The aim of the prize is to develop some high-quality and well-operated companies, and to raise the awareness of intellectual property rights. This will also help Zhongguancun to foster and maintain a global influence as a center on technological innovation. The selection criteria based on the number of patent applications, the proportion of invention patents, the enterprises' IP management system and sustained profitability. Based on core technologies of Chip Operating System with proprietary intellectual property rights, FEITIAN product lines feature contact and contactless smart cards, EMV chip cards, payment terminals, and user authentication solutions for secure online banking and transaction security. Our end-to-end turnkey solutions include secure hardware, operating systems, middleware, software application, and services such as personalization and remote lifecycle management.