FEITIAN Technologies Attended the RSA Security Conference for the 11th Time with Mobile Security Devices and Solutions
The high-profiled 2014 RSA Security Conference in San Francisco has just ended. Honored to be invited to join the conference, FEITIAN showed its advanced and high-quality mobile security devices and solutions on the conference.

Based on its product advantages and good reputation in the security industry and its contributions to the various security standards, OASIS invited FEITIAN to participate in the joint exhibition booth. Together they showed the security advantages and connectivity between the industry's top security products.

FEITIAN mainly showed the Bluetooth card readers, card readers for Apple devices, MiniPay and ePayPos500 personal handheld Internet payment terminal products.

FEITIAN's products and solutions evoked a strong reaction among the conference participants. The guests and customers showed recognition and praise of FEITIAN's hardware, drivers, middleware and applications.The other companies of the joint booth even directly introduced FEITIAN security products to their customers.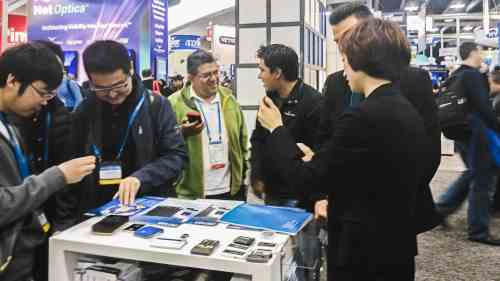 FEITIAN EXECUTIVE QUOTE:
Tibi Zhang, International Business Department Director, FEITIAN Technologies

"The development of information network technologies, which include intelligent terminals, mobile Internet, big data, cloud computing and Internet of things, has been profoundly changing the way of people's work and life. In 2013, the PRISM scandal acted as the catalyst of the great outbreak and fission in global information security market, whose impact force permeated every corner of the IT industry. Around the world, the security problem along with the rapid popularization of mobile intelligent terminal is one of the biggest hot spots in the security market, as well as one of the most serious network security threats and development opportunities in 2014. We believe that through the use of the collective wisdoms that we learned and shared in RSA conference, FEITIAN Technologies will provide ubiquitous protection for mobile technologies and applications, thus building a reliable global mobile life!"