FEITIAN Becomes One of the First Enterprise IPR (Intellectual Property Rights) Management Regulation Pilot Units
Recently, FEITIAN successfully passed the assessment and became one of the first Enterprise IPR Management Regulation Pilot Units.

The contest is sponsored by the Beijing intellectual Property Office. After a few months of strict expert evaluation, 63 qualified pilot units have been selected. Relying on its professional management mode and outstanding achievements of intellectual property rights, FEITIAN left a deep impression on the evaluation experts and counseling units.

In the past 15 years, FEITIAN has been paying special attention to IPR work and actively carrying out the thought of standardizing management and strengthening enterprise intellectual property awareness. FEITIAN has already formed a sound and rigorous management mode, which provides a solid guarantee of human resources and management for the rapid development of the enterprise intellectual property work.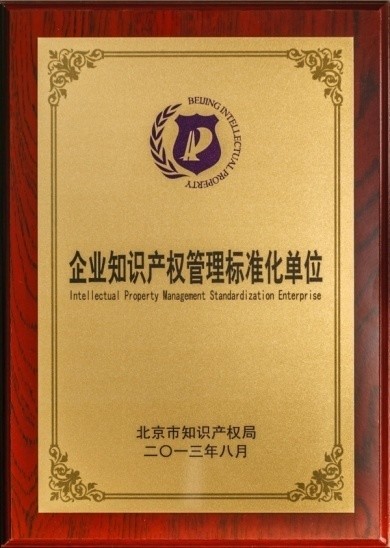 By pressing time, FEITIAN has applied nearly 900 patents and possessed nearly 600 authorized patents. Among the total authorized patents, 78% of them are invention patents. Within the industry, FEITIAN has most applied and authorized domestic and foreign patents.