FEITIAN Awarded 2013 Zhongguancun High Growth EnterprisesTop100
Recently, under the guidance of Beijing Municipal Science and Technology Commission, Zhongguancun Administrative Committee and Zhongguancun Science Park Administrative Committee, Beijing Zhongguancun High-tech Enterprise Association held the "2013 Zhongguancun High Growth Enterprises Top 100 " in Beijing. Vice director Liu Hang of hongguancun Administrative Committee, more than 20 principals from departments of Science Park and more than 200 business representatives have attended the activity. FEITIAN is on the list of "2013 Zhongguancun High Growth Enterprises Top 100.

Founded in 2009, deriving from "Innovation Zhongguancun", the award is one of the most authoritative and credible major pro bono events in Zhongguancun. It is the first time that the selection of award-winners is set up in Park 16, Zone 1, Zhongguancun. In order to ensure a fair and comprehensive result, the jury sent out almost 120 experts into the enterprises to make research. The experts talked with entrepreneurs, verified the reporting information and evaluated the enterprises' profits and development trends in advance.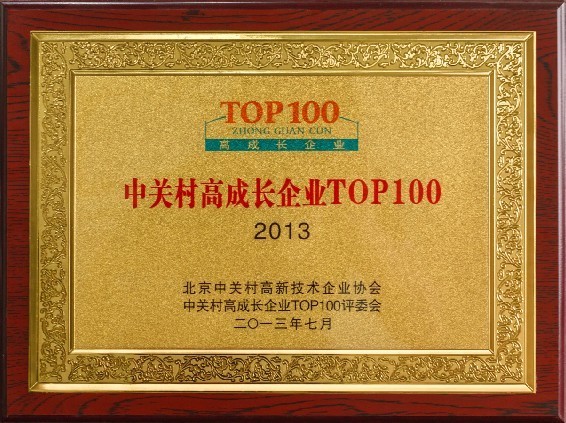 FEITIAN Technologies is a global provider of smart card operation system and digital security products. With 15 years experience in the industry, relying on its strong R&D strength, cutting edge products and rapid growth, FEITIAN provides professional information authentication service for customers all over t he world. The award is given for FEITIAN history achievement and it will also be the lifeblood for FEITIAN!