FEITIAN Collaborates with Intel to hold the "Mobile Payment and Internet Service Security Seminar"
On 10th April, FEITIAN collaborates with Intel to hold the "Mobile Payment and Internet Service Security Seminar". This seminar is a forum of IDF 2013 Mobile Payment.

As a fatal application for financial services, telecommunications, transportation, E-commerce and mobile Internet, Mobile payment not only reforms the traditional means and patterns of payment, but boosts the revolution of security payment. Faced with increasingly serious Internet

security risks, FEITIAN and Intel invite China Academy of Telecommunication Research (CATR), China UnionPay and McAfee to the seminar, together they observe the trends of mobile payment from multi-perspectives such as policies, industries, marketing development and case studies. The common goal is to build and develop a safe and credible terminal environment through joint efforts of enterprises in financial, Internet and information security fields.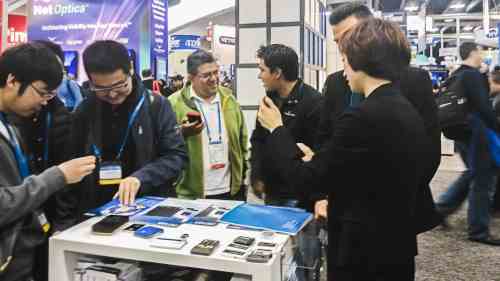 "Faced with diverse and complicated mobile payment security risks, improving software security is not enough. We need to strengthen the security of the underlying hardware platform, of which Intel has a great advantage. On the basis of complimentary advantages, Intel and FEITIAN can provide a low cost and high efficiency strong authentication shield for enterprises in financial, telecommunications, E-commerce, mobile Internet and many other industries, and eventually influence security industry in a profound way." said FEITIAN CEO Mr. Huang Yu.