The future of smart card
By introducing a fingerprint sensor to card, FEITIAN has made a big change to the industries of bank, identity, transportation and others.

Integrating a fingerprint sensor to a card, makes transaction and authentication more convenient and more secure. The sensor scans and extracts your fingerprint image, biometric algorithm transfers the image to a specific format of fingerprint template, which is stored inside the card and never leaves it. In matching phase, fingerprint template extracted will be used to compared with the reference fingerprint data stored in the card, biometric algorithm determines whether comparison is a match or not.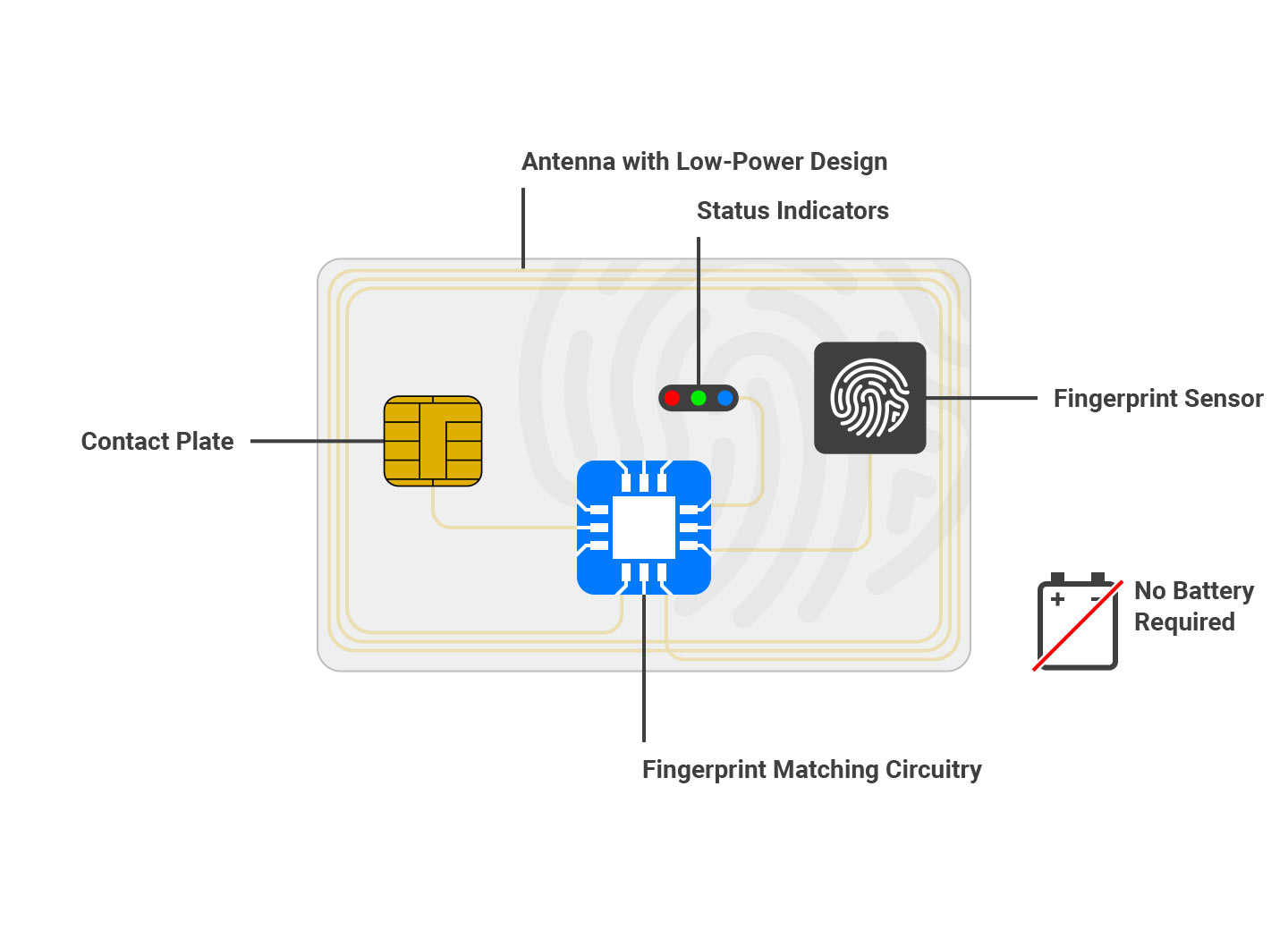 FEITIAN fingerprint card integrates a range of high technology components which are so thin that it looks much like traditional smart card. The ultra-thin and low-power-consumption fingerprint sensor is built in the opposite of contact chip.
Why fingerprint card is better for authentication?
Compared with traditional ways, such as the way you walk, the way you sign your name, or even the way you type, biometrics is always easier and more secure than others. The features of high-level security, seamless user experience and cost-effective production and deployment determines the fingerprint card is a better solution.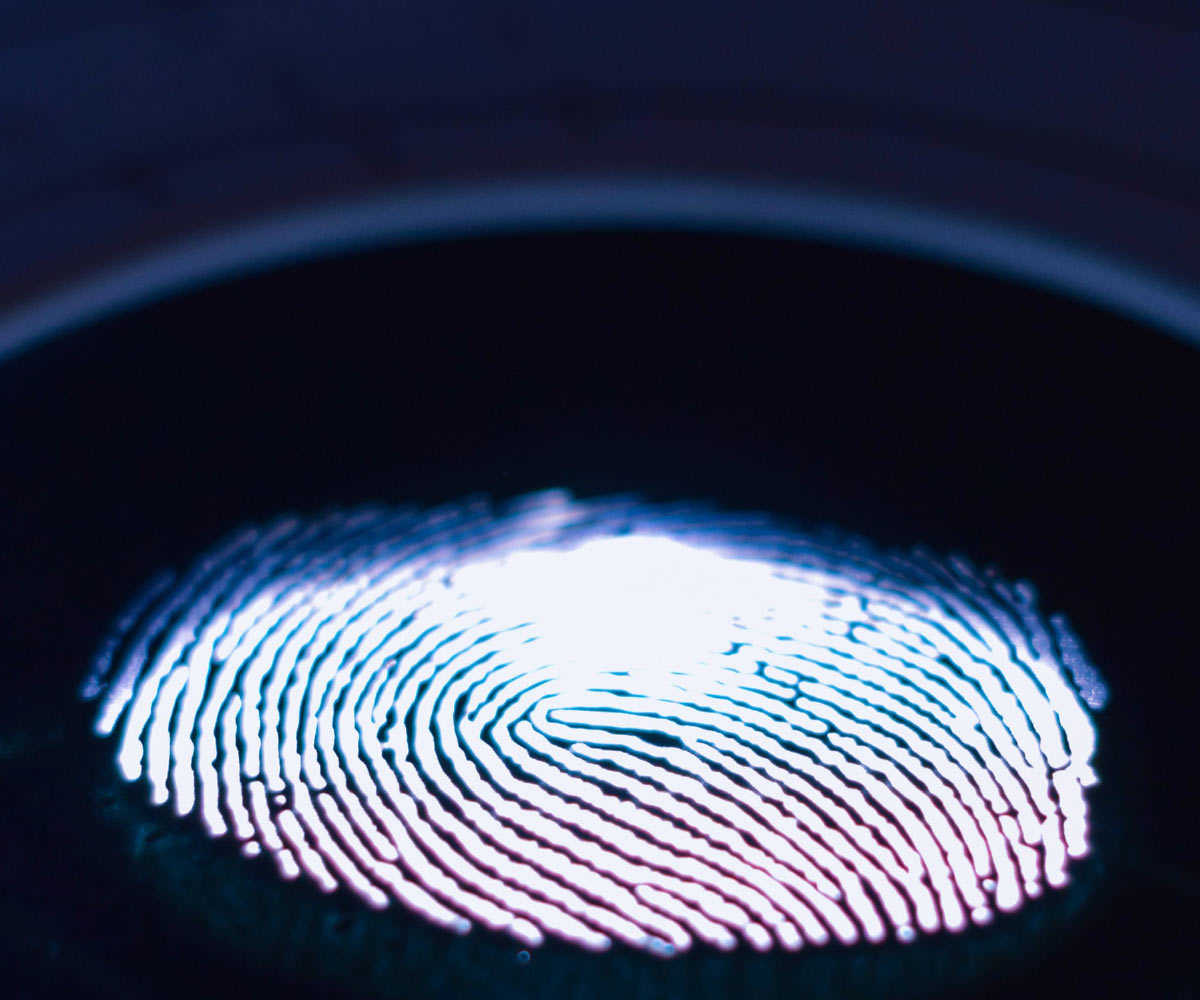 The number of fingerprint sensors embedded in devices is projected to reach over a billion units in 2020.
[Source: IHS Market, 2016]
Biometric authentication is a highly secure way to confirm that the person claiming your identity is, infact, you.
What does FEITIAN fingerprint card solution offer?
FEITIAN offers different approaches to implementing fingerprint technology to smart card. We also provide different hardware designs, different approaches to power management, different fingerprint enrollment methods and different types of fingerprint sensors. FEITIAN is flexible and desires to meet all customers' requirements. There are also existing fingerprint card products: FT-JCOS fingerprint card series, which are available for customers to choose.

Security of fingerprint templates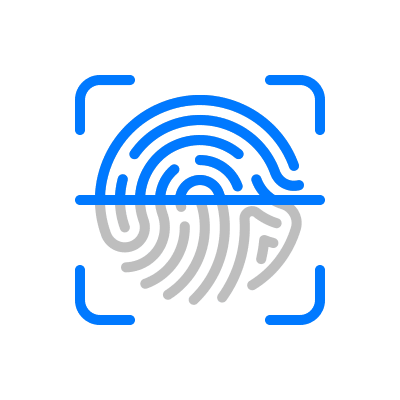 Capturing fingerprint image
When you first receive a new fingerprint card, you start to enroll or register a new fingerprint. The on-card sensor, which is used to make this enrollment. It scans your fingerprint and pass your finger image to a low-cost microcontroller.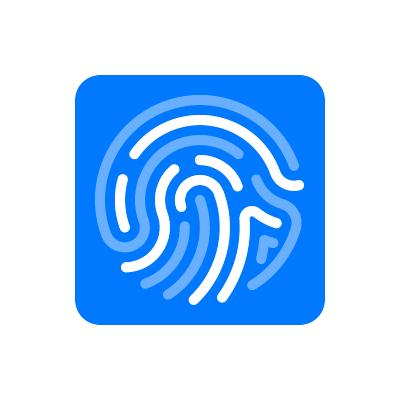 Extraction and storage
Fingerprint algorithms running in microcontroller extract fingerprint image and transfer it to a specific format of data. This data is called reference fingerprint template stored in microcontroller or secure element. Together with capturing step, processing speed is critical. A lower power microcontroller, with its strong calculation capability, is a cost-effective solution for extraction.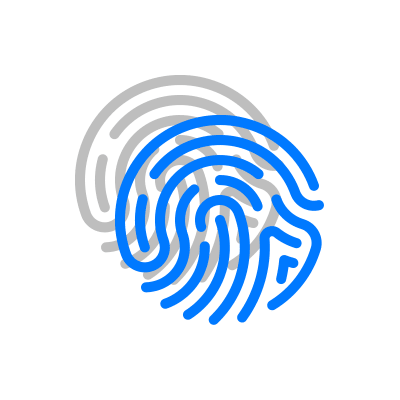 Matching
New captured fingerprint is used to compare with reference fingerprint template, and if it is a match, then you are confirmed that who you are and authorized a go.
FEITIAN FT-JCOS fingerprint card series are using different design architectures, which are illustrated below, depending on implementation, where to store and where to match.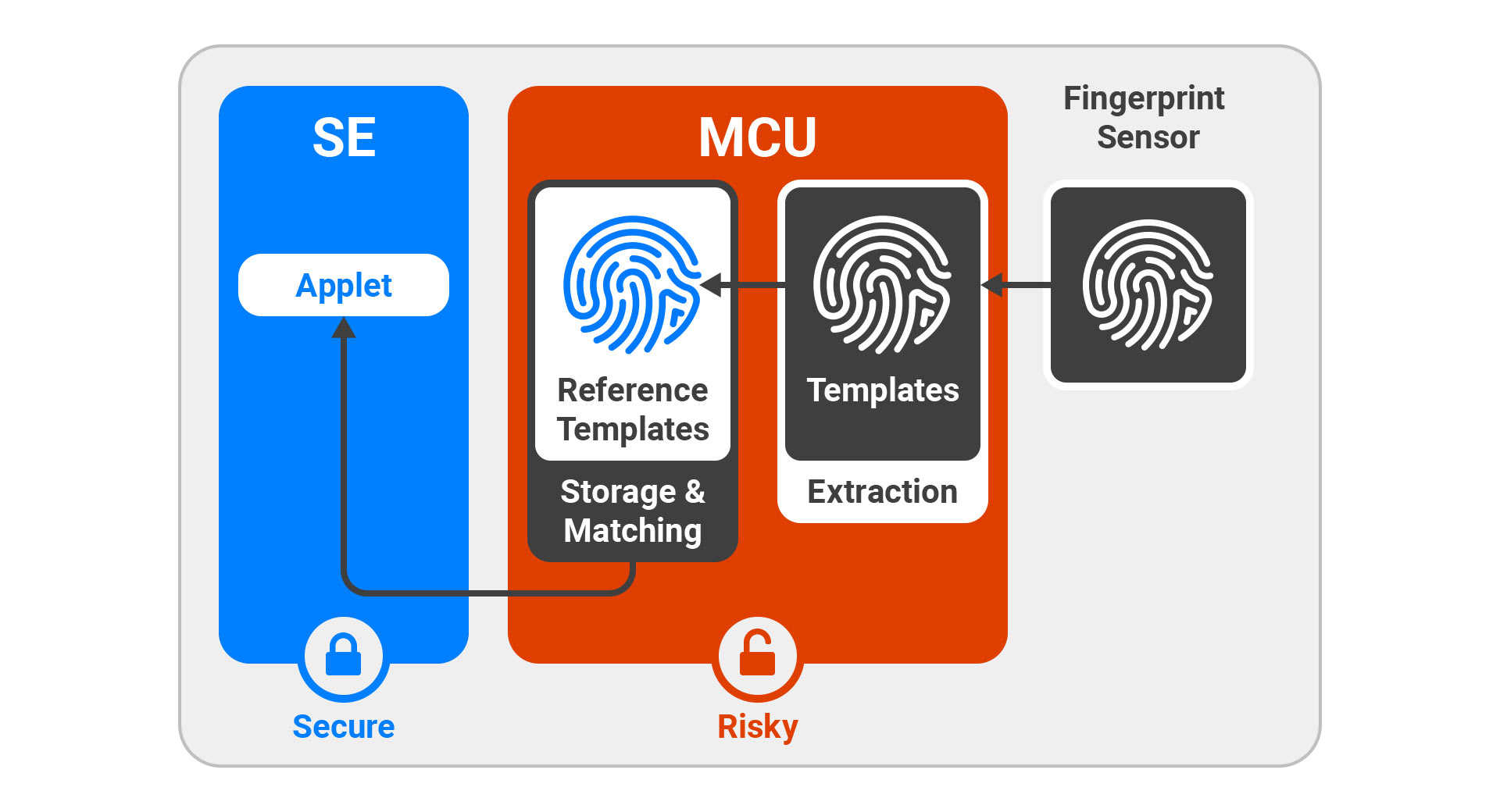 Match on MCU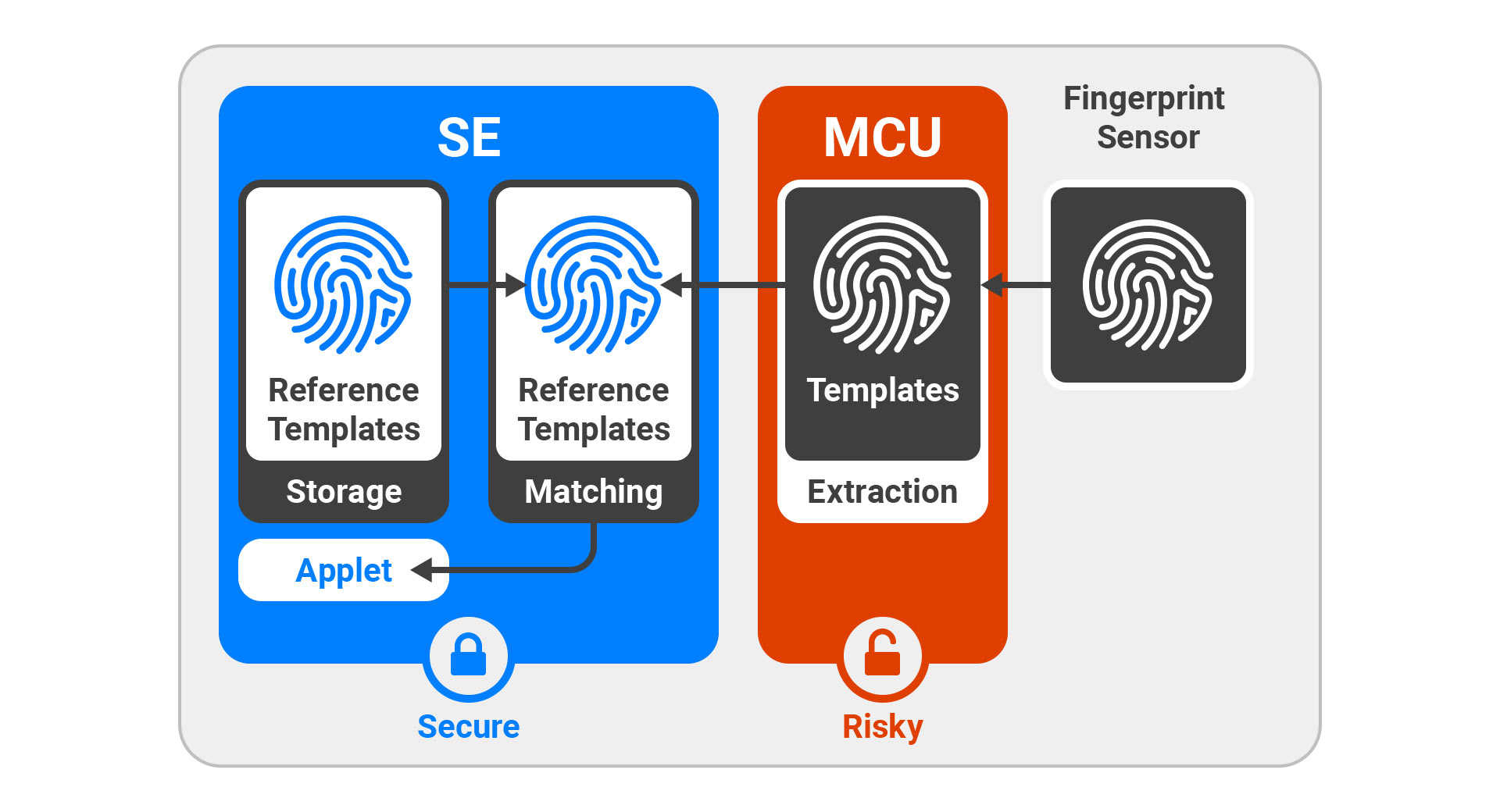 Match on SE
Performance
It is critical to select the right sensor to implement into smart card, which ensures scalability and a seamless consumer experience. Integrators always need to balance between the size, speed, accuracy and cost of sensor. FEITIAN starts to investigate all sensor technologies and concludes: active capacitive sensor is the best option for integrating to smart card.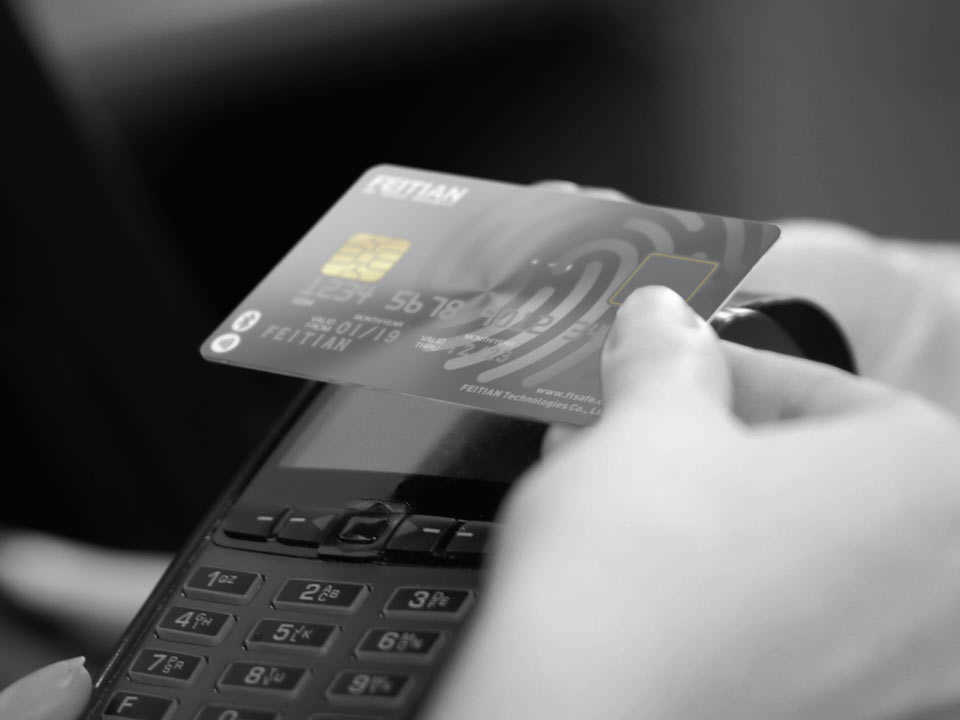 From consumers' point of view, it is easy to accept the new technology only if products are secure and easy to use, which makes performance as an essential aspect.
Speed
Sensor's speed is so fundamental that users have a better using experience. FEITIAN is so cautious to make the selection of fingerprint sensor to make sure that enrollment and verification process as fast as they can. Matching, together with capture and extraction, equals user's experience time. FEITIAN has tried to shorten these three steps within 800ms, which is almost imperceptible.

Efficiency
It is always important to make new technology compatible with existing 'accessories', such as readers and POS. According to ISO standard, the minimum field strength of readers or POS is 1.5A/m, under which fingerprint card, especially fingerprint sensor should be able to work just fine.

Accuracy
There is always need to balance between False Acceptance Rate (FAR) and False Rejection Rate (FRR). This trade-off always equally reflects security and convenience. When configuring it with high level of security, which makes users hardly get a match and more often to refuse an authorized user. On the other hand, if security is compromised, it is easier to get a match while verifying, but risk raises. As is shown in the graphic, the field between T1 and T2 is the best parameters for the choice of FAR and FRR, which will lead a better user experience and good security.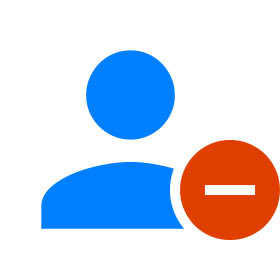 False Rejection Rate (FRR)
Percentage of failed authentication trials of cardholder.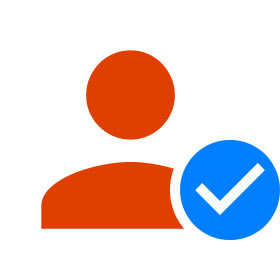 False Acceptance Rate (FAR)
Percentage of successful authentication trials by fraudster.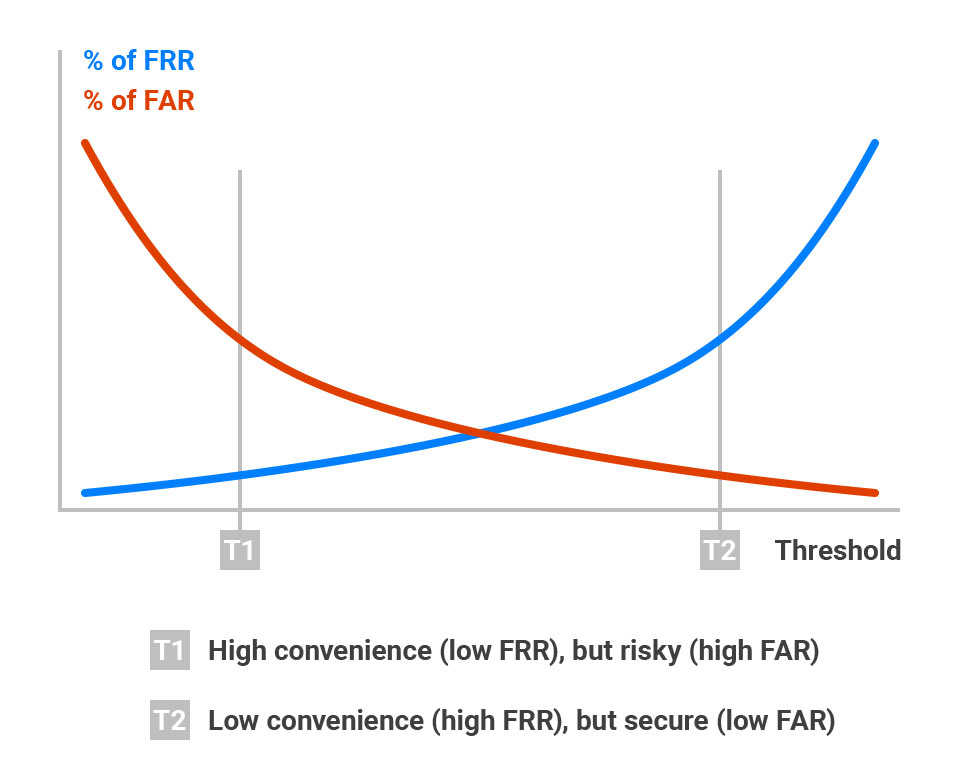 Fingerprint enrollment
Depending on different scenarios which use fingerprint card, FEITIAN offers a flexible enrollment method. One method is to utilize a 'slave' holder to provide power for BLE module of fingerprint, and fingerprint is registered via mobile Bluetooth interface. The other choice is to direct enroll on the card after the fingerprint card is placed on a contactless reader. This method is hiring desktop software to send APDU directly to a card applet.

Multiple enrollments improve performance of matching. The reason that we require user to register multiple reference fingerprint templates is that the size of sensor is not big enough to capture entire fingerprint and also it is unlikely to verify the same area of reference fingerprint.

Fewer touches = less convenient (high FRR)
High number of touches = high stability to secure robust FP authentication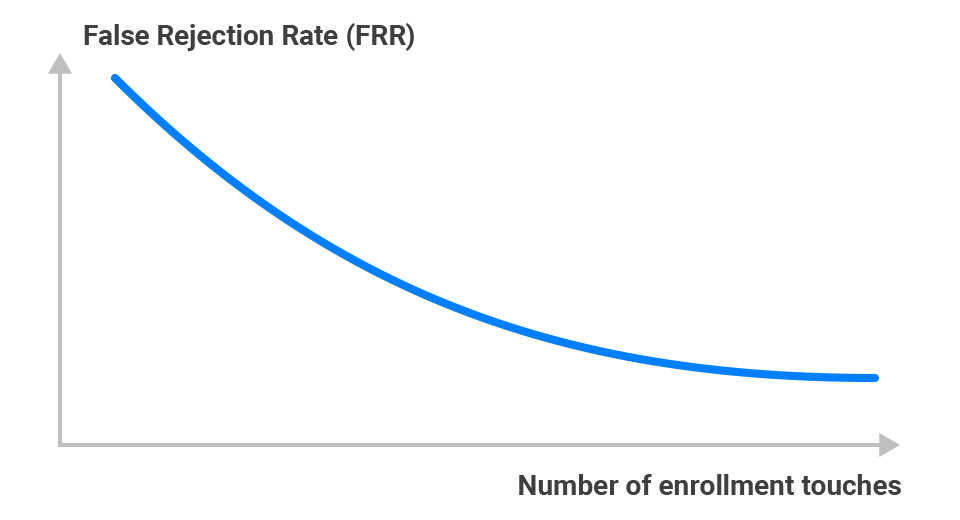 Number of enrollment touches impacts on convenience, but doesn't impact on security.
Multiple reference fingerprint equals stable and convenient user experience. To let the fingerprint card know that it is you to request a verification or authorization, it is critical to improve the performance of card. To achieve that, we have to lower FRR parameter, which can be easily got by registering multiple reference fingerprint template.